Richard and Dolly Maass Gallery
Located within the School of Art+Design, the Richard and Dolly Maass Gallery gives students the opportunity to exhibit their work in a professional context alongside their daily classroom experience. In addition to student work, the gallery's program focuses on emerging artists, A+D alumni, and current faculty. The gallery is open 12–5 pm Tuesday–Friday. All events in the space are free and open to the public.
Miriam Carpenter: A Subtle Curve
Windgate Artist-in Residence Exhibition
Opening Reception: Wednesday September 5, 2018, 6:00PM
Visual Arts Building, Richard and Dolly Maass Gallery
Exhibition runs: SEPTEMBER 5 – OCTOBER 3, Tuesday-Friday 12:00-5:00pm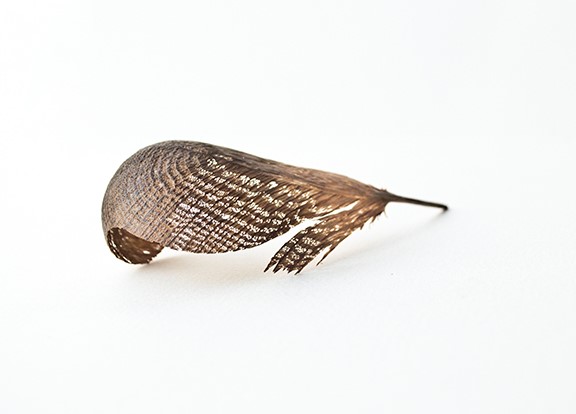 Miriam Carpenter began her career designing furniture alongside Mira Nakashima for over seven years after graduating from the Rhode Island School of Design in 2006. Her work has been exhibited most notably at Moderne Gallery, Wharton Esherick Museum, Fuller Craft Museum, Leigh Yawkey Woodson Art Museum, Philadelphia International Airport, SOFA, Center for Art in Wood, Salon Art + Design, Messiah College, and Design Miami. She was awarded the Windgate ITE Residency in 2014, sponsored by the Center for Art in Wood, and the Windgate Artist-in-Residence at Purchase College, SUNY in 2018. Carpenter has taught at Penland School of Crafts (NC), Snow Farm (MA), Messiah College (PA), Echo Lake Collaboration (PA), Emma International Collaboration (Canada) and CollaboratioNZ (New Zealand). Miriam is currently living and working as Artist-in-Residence at the Raymond Farm Center for Living Arts and Design in New Hope, PA.
Each semester, the School of Art+Design invites one Windgate Artist-in-Residence (WAIR) in applied design. The program expands upon the conservatory environment and collaborative atmosphere that is the cornerstone of the Purchase educational experience. It allows students to observe an artist at work and to engage in dialogue in the studio and the classroom. Through public lectures, workshops, and exhibitions, the WAIR program expands on Purchase College's mission to act as a public resource center for the exchange and exploration of ideas relative to our cultural and social environment.
Exhibitions and openings at the Richard and Dolly Maass Gallery are free and open to the public.
For more information contact