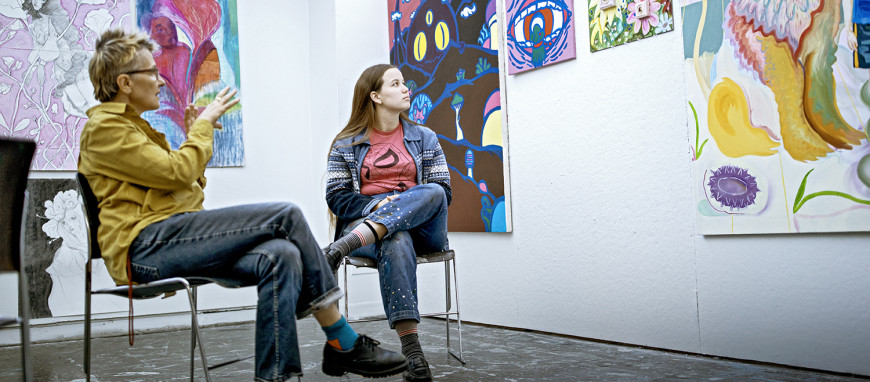 The School of Art+Design is excited to work with you this year!
Prepping your Portfolio?
One-on-One Portfolio Review with Faculty 
We would love to meet you on Zoom and offer portfolio advice.
To request a review, use the appropriate link below to register for a review with one of our faculty members. 
Applied to Purchase?
Express Portfolio Review Day
Submitted your application but not your portfolio? Attend our express portfolio review day to receive your decision on the spot. Don't forget to have all application materials submitted ahead of the event on February 16th! This event is only open to those that have already applied for Fall 2023.
Ready to Apply to Purchase?
Portfolio Prep Webinar
Unsure of what is required and expected for the portfolio? Attend one of our portfolio prep webinars to learn the do's and don'ts. Come and get all of your questions answered by one of our Admission Advisors. This event is open to all students.