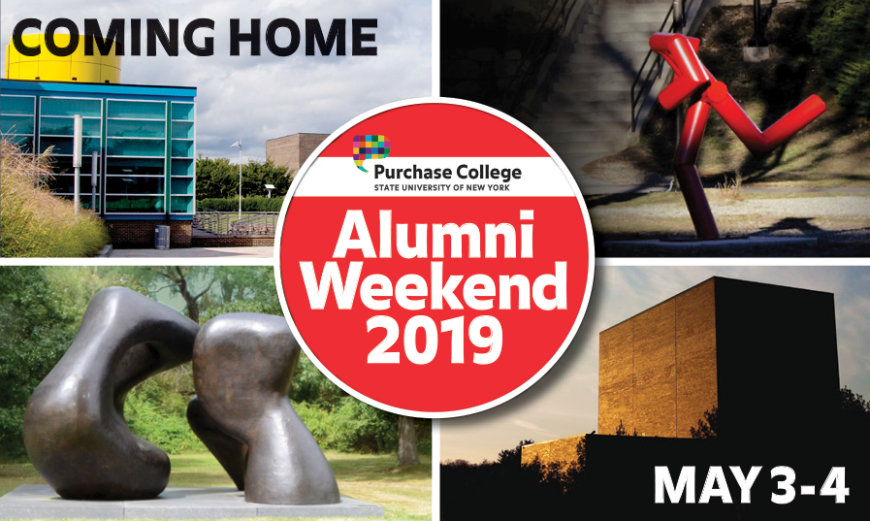 SAVE MAY 3-4 FOR ALUMNI WEEKEND 2019
Upper left: Purchase College Library.  Upper right: Credit needed.    Lower left:  Henry Moore, Large Two Forms, 1966-69, Collection Neuberger Museum of Art, Purchase College, SUNY, gift of the artist and Roy R. and Marie S. Neuberger,  1974.38.01.  Lower right: The Performing Arts Center at Purchase College
---
Upcoming:

Mar

5

The Purchase College Alumni Association will be back on the West Coast in early March and we can't wait to see all Purchase Alumni in SoCa!  

Mar

30

As part of the celebration of the Jazz Studies program's 25th anniversary, Jazz star and Purchase alum Cyrille Aimée returns to Purchase, leading a band of alums and professors in what will be a scintillating evening of music.




News:

"Purchase gave me the space to grow and discover who I would become, musically and personally."

For contributions to US national security and foreign policy.