Serious Foundation. Serious Fun.
We hope that you choose Purchase College for your child's enrichment experiences. Our Youth and Precollege Programs are sure to create many treasured memories for your entire family!
Spring 2021
Purchase College Youth and Precollege Programs in the Arts will offer an array of fun, engaging, and enriching virtual experiences in the spring!
Join the instructors you know and have come to love in weekly, afternoon, evening, and weekend live sessions that teach new skills and provide social interaction. We have kept the same low staff-to-student ratio and quality instruction that you have come to expect.
Summer 2021
We are looking forward to summer 2021 with great optimism! As always, we are committed to providing high-quality summer enrichment programs for your family. To that end, we are poised to deliver our programs in the format that is appropriate during the summer sessions. That is, we will be prepared to provide in-person, fully remote, or a combination of both, depending on the environment at that time. In the hope of having a better understanding of that environment soon, we will announce our summer programs shortly! Stay tuned!
Purchase College has established a webpage with updates about the college's response to COVID-19. Feel free to check it and/or this page frequently for the latest developments.​
Important Summer 2021 Dates
Early Registration Discount Deadline: Friday, May 7 | Save 10% when you pay in full!

Session I: June 28 – July 9
Session II: July 12 – 23
Session III: July 26 – August 6
Message from the Director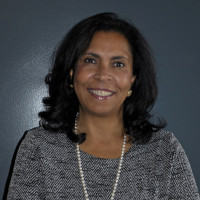 Immersion in visual arts, performing arts, vocal, photography, filmmaking, interior design, creative writing, songwriting, and digital arts offers the opportunity to explore your passions and discover yourself.
The Youth and Precollege Programs in the Arts offer intensive enrichment experiences to build confidence that comes with gaining new skills, making new friends with like-minded peers, creating or improving portfolios for college, learning audition techniques, and working with experienced educators (Purchase faculty in select programs) and teaching artists. Let the fun and learning begin!

Kelly Jackson
Director of Continuing Education
School of Liberal Studies & Continuing Education
kelly.jackson@purchase.edu