Serious Foundation. Serious Fun.
We hope that you choose Purchase College for your child's enrichment experiences. Our summer Youth and Precollege Programs are sure to create many treasured memories for your entire family!
Important Dates: 2019 Summer Youth and Precollege Programs in the Arts
Registration Begins: Monday, February 4, 2019
Early Registration Discount Deadline: Friday, May 10, 2019
Open House: Saturday, March 23, 2019 from 10 a.m. to 12 p.m. RSVP now
Session I: July 1–12 (No classes Thursday, July 4 or Friday, July 5)
Session II: July 15–26
Session III: July 29–August 9
High School Students
High school students who wish to enroll in credit courses must have (a) completed their junior year and (b) received approval from Purchase College to register. Proficiency in English is required. They are strongly encouraged to only consider lower-level (1000–2999) credit courses and are responsible for meeting any prerequisites.
Message from the Director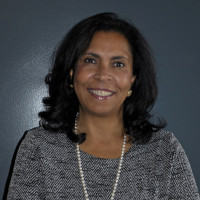 Immersion in visual arts, performing arts, music, filmmaking, architecture, creative writing, journalism, STEM, and digital arts offers the opportunity to explore your passions and discover yourself.
The Youth and Precollege Programs in the Arts offer intensive enrichment experiences to build confidence that comes with gaining new skills, making new friends with like-minded peers, creating or improving portfolios for college, learning audition techniques, research in the sciences, and working  with experienced educators (Purchase faculty in select programs) and teaching artists. Let the fun begin!
Kelly Jackson
Director of Continuing Education
School of Liberal Studies & Continuing Education
kelly.jackson@purchase.edu