Go Panthers! Sports, whether they are intercollegiate, club, intramural or recreation, are a big part of students' lives at Purchase College.
Our NCAA Division III Panthers feature 17 intercollegiate teams that compete in the highly competitive Skyline Conference.
Our extensive offerings, from Physical Education courses to intramurals and recreation, provide students with quality leisure experiences on campus and off with outdoor trips for you to get out there and explore.
So if you feel like going to a Yankee game, pitching a tent under the stars, practicing some Capoeira, or pushing yourself in Boot Camp, we've got you covered. Our expansive facilities include a fitness center, rock climbing wall, a swimming pool with diving well, two turf field complexes and much, much more!
For information on upcoming trips, clubs, and intramural sports, visit the Athletics website.
---
Purchase College Panthers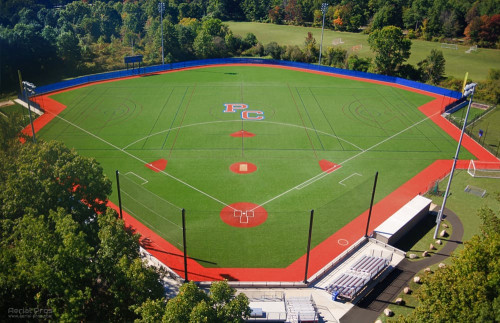 Purchase Panthers, athletic facilities, and more
Women's Intercollegiate Programs
Men's Intercollegiate Programs