Living on campus certainly makes life more convenient, but that's only one of many reasons why more than two-thirds of our students choose to live on campus. 
You get the basics; living on campus means food and shelter. It also means making connections more easily, a sense of security, and instant access to facilities and resources (and free laundry). When you move into a residential space at Purchase, you join a community of dancers, scientists, musicians, poets, painters, writers, filmmakers, actors, and environmentalists. 
The Residences: Where You Can Live and When
Big Haus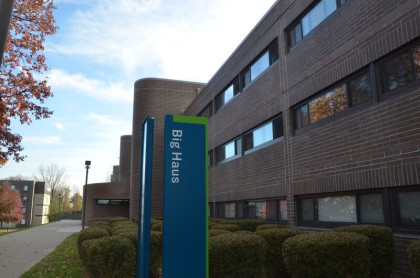 Like the name implies, Big Haus is open to the entire spectrum of Purchase students. It's a community of 400 students. There's a variety of living arrangements—suites, traditional doubles, and singles for first-year students and some upper class students.
Crossroads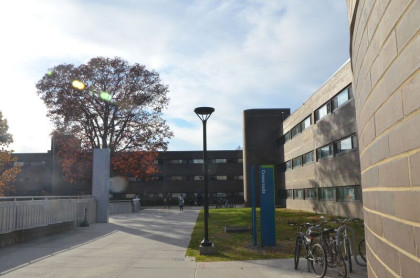 Crossroads is a first-year residence hall that houses around 285 students. It has mostly doubles and suites with a few single rooms for upper class Residence Assistants (RAs).
Farside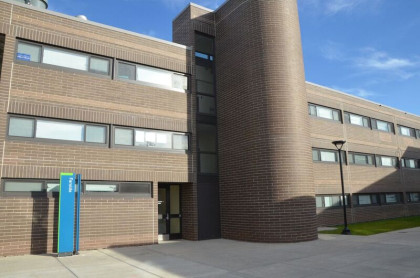 Farside is another first-year student residence hall that houses around 250 students. It offers suite-style living (sweet!) and traditional doubles.
Outback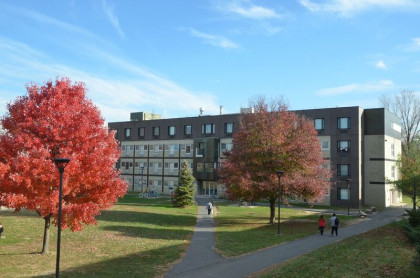 Outback is an upper class and transfer student hall with 180 beds. Each room has a bathroom and houses two students. There are nine suites in the building, four of which have kitchenettes.
Wayback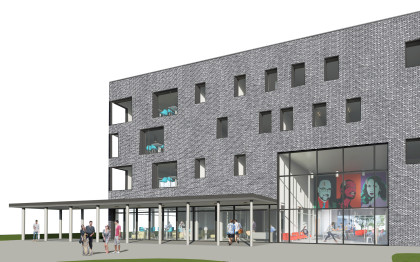 The new residence hall, Wayback, will hold 300 beds in suite-style arrangements. Each suite will include two single rooms, one double room, a common space, and a bathroom. Wayback will house upper-class students beginning in August 2019.
Fort Awesome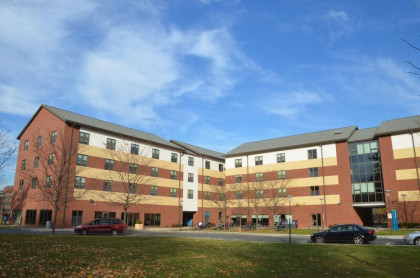 "The Fort" is a residence hall that houses 309 upper class students. The building houses doubles with bathrooms and 12 designed triples. It also is home to multiple classrooms, the Multicultural Center, the Wellness Center, The More Store, and Starbucks.
The Olde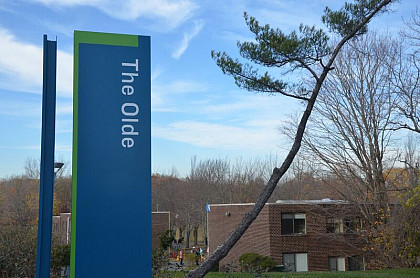 The Olde is an apartment complex that houses nearly 400 upper class students. It has four-person apartments (two singles and a double), as well as eight-person duplex apartments, which have two singles and three doubles. Each apartment has a full bath, living room, dining area, and kitchen. All apartments are furnished. The Olde also currently houses our Substance-Free living program. Please contact our office at ceg@purchase.edu for more information on this program.
The Commons (The Neu)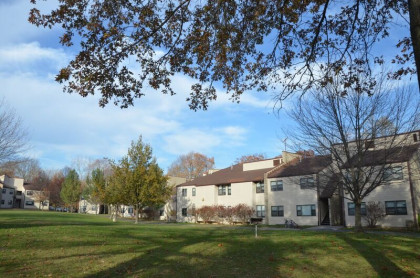 The Commons apartment complex houses 375 upper class students in three types of apartments: two double bedrooms with a half bath, full bath, and kitchen; three double bedrooms with two full baths and kitchen; and one double bedroom with a full bath and kitchen. All apartments are furnished.
Alumni Village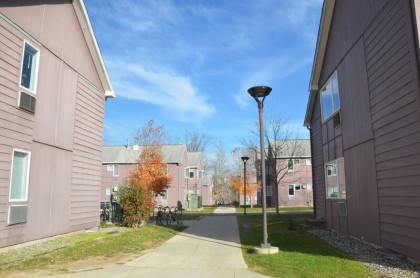 This apartment complex houses 404 upper class students and offers apartments with four single bedrooms that include air conditioning and a washer and dryer. "Alumni" also offers housing for students who can't go home during winter and summer breaks, visit PREP Housing for more information.