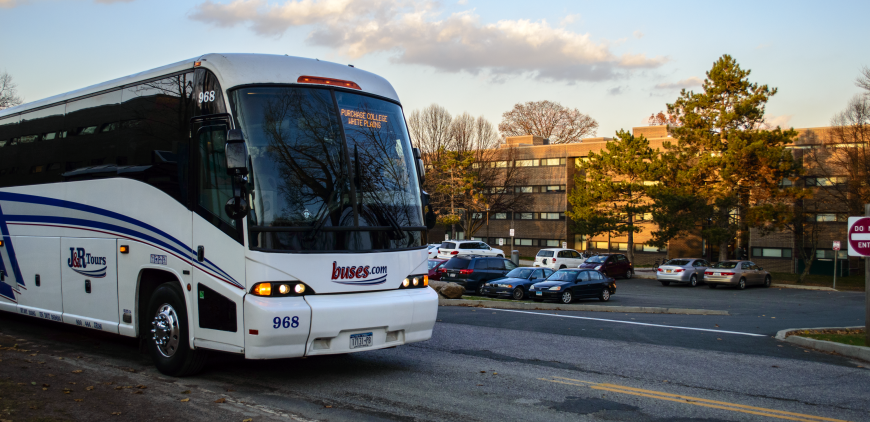 Shuttle Bus LLC is our partner for campus shuttle transportation. They can be reached at 914-346-9990
Looking to get to and from our college using direct mass transportation? We've got just the thing to help you out! Below we've listed sources that directly support your travel to and from our campus. 
Campus Shuttles
Our campus shuttles are known as the "Loop." which comprises two separate routes to neighboring White Plains and Port Chester. Our campus shuttles are made free to students, faculty, and staff through the transportation fee. All you need to ride the Loop is a valid Purchase ID card. To help you in our travels, we have online shuttle schedules: White Plains, Port Chester.
Learn More About Campus Shuttles
Our county's transportation system is known as the "Bee-Line." The Bee-Line provides bus access throughout Westchester County, with direct service to and from our campus available through the Bee-Line 12. Riders may use MTA MetroCards to ride the Bee-Line. Bee-Line schedules and $12 MetroCards are available in the Office of Parking and Transportation in Campus Center North.