The New York State University Police is a full-time, year-round law enforcement agency that complies with the Federal Student Agency Right-to-Know and Campus Security Act (public law 101-542).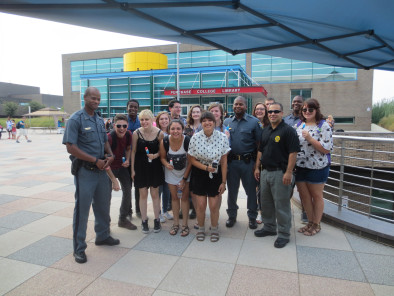 News:
Brian Peterkin '18 unveiled the mural he created for the University Police Department to help build a bridge between UPD and the campus community.

The State University Police, the State Police Campus Sexual Assault Unit, and the Westchester County District Attorney's Office teamed up to host a sexual assault investigations course for local area police officers at Purchase College, SUNY August 2 and August 6.