Announcements
Participate in the creativity of the art of our Multicultural Center!

We are currently looking for students who would like to participate in the window art for the Multicultural Center.

Volunteers needed for the Big Brothers Big Sisters of Westchester County.

Mission: Create and support one-to-one mentoring relationships that ignite the power and promise of youth.
Vision: All youth achieve their full potential.

YOU can participate! Hue TV, a conceptual and performance work by Martinez, is the President's Award for Public Art selection for 2022 and will be on view on campus (and on Instagram) for the rest of the spring 2023 semester.
---
Health & Wellness
---
PSGA
These events and programs are funded through the PSGA and paid for with the mandatory student activities fee.
---
Resources
Get immediate access to  1000+ feature films (big box office) and TV shows! Check out the updates to our Top 1000 collection.

All the new social distancing requirements that have been implemented on campus this year mean many of us who are attending in person classes have probably found ourselves in some non-traditional classrooms. Last fall, the Purchase College Conservatory of Theatre Arts took over the Neuberger Museum's massive South Gallery for some of its courses.  The new location led to an unexpected opportunity for collaboration.

The move is part of the college's ongoing commitment to sustainability and social justice.
---
---
Fun Fair Welcome Week 2023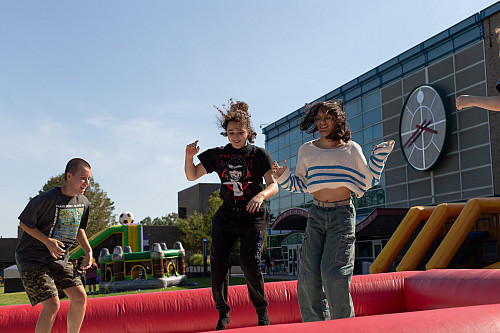 Move-In Days Fall 2023