SPOTLIGHT
Check Out The Spring Welcome Week Schedule

Career Center Mobile Hours

Step out of your room and find our friendly Career Development staff in Wayback Offices to answer quick career questions, give resume and cover letter tips and more!  We are there every Friday from 1:00pm - 2:30pm.  

Keep reading »

The 2020-2021 FAFSA is available.
SPOTLIGHT
Check out the new dining hours for spring 2020.
---
FREESOURCES
Take advantage of the the assortment of free resources or Freesources available to you as a member of the Purchase community.  Each Freesource featured on this page is designed to improve your experience at Purchase and guide you to long-term success.  Check out this week's Freesources on "Study Group Tips".
---
COMING UP
New Drop-in Tutoring in Wayback!

Begins September 3!

Tutors will be available several evenings a week for drop-in help with writing and basic math courses in the Wayback 1st floor study lounge. This is open to all Purchase students, not just Wayback residents– no swipe access necessary! 

Sundays: 6-9PM

Mondays: 7-9PM

Tuesdays: 7-9PM

Thursdays: 7-10PM

These hours are for drop-in help only, which means they are not on the WCOnline tutoring schedule. The first day of tutoring in both the Learning Center and Wayback will be September 3. 

Keep reading »

Purchase In The City

In an effort to provide opportunities for our students to experience the cultural capital of the world—New York City, Student Affairs and Enrollment Management, in partnership with the academic areas, and the Purchase College Association, will sponsor a weekly bus trip to New York City on Saturdays, called Purchase in the City. 

Keep reading »

Free HIV Testing

Walk-in service for HIV testing is available every Wednesday from 11:00 am to 2:00 pm in the mobile van parked in the circle between Big Haus/Wayback/Fort Awesome.  Services are free and confidential and results are reported in 20 minutes.  

Keep reading »
---
RESOURCES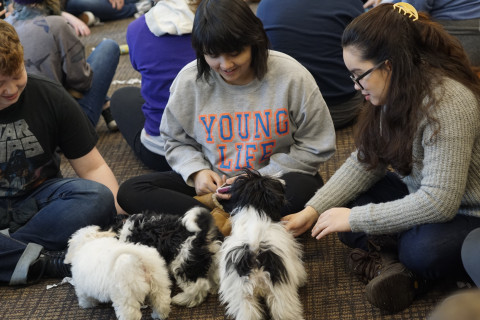 LEARNING AND CAREER
Jan

26

 

Jan

27

 
---
OUR COMMUNITY
Jan

21

 

Jan

21

 
---
---