Meet new people, learn about your unique campus, and find answers to your Purchase College questions before the start of the semester. 
Welcome!
Orientation at Purchase College is our time to welcome and support new students and their families as they transition to the Purchase College community by building meaningful connections between the students, faculty, and staff.
By introducing our academic programs, support services, and co-curricular opportunities, we set the stage for continued growth intellectually, socially, and emotionally.
At Orientation, you will be part of a small group of new students, led by a Student Orientation Leader (SOL). SOLs serve as the "know it alls" of the campus. They will answer questions, help you find your way around campus, and encourage you to make friends!
Summer Orientation 2022
Summer orientation dates are Monday, July 18 through Thursday, July 21. You'll attend a single day, and registration will begin on June 1, 2022 at 12pm EST. 
*Orientation for EOP/MAP and Success Fellows will be on  Monday, July 18. Transfer students are strongly encouraged to attend Orientation on Thursday, July 21.*
Register for Session I : July 18
Register for Session II: July 19
Register for Session III: July 20
Register for Session IV: July 21 
Students are allowed to bring two guest only. Each guest must pay a guest fee of $40.00 (plus the processing fee) for each guest.
First-year? Transfer? What am I?
Most students entering college directly from high school are considered first-year students (aka freshmen). Students who have taken courses for credit after completing high school are considered transfers.
However, at Purchase College, there are some circumstances when those rules do not apply!
For example: Dance, film, theatre design/technology, and acting students who have taken college courses after completing high school are still considered first year. These majors are sequential four-year programs here; therefore, anyone entering one of these programs will start with their first year.
Please note, if you are an international student who has been issued an initial I-20, you are required to first attend the International Student Orientation.
Summer 2021 Orientation Day Galleries
Take a look and see what you can expect.
Orientation 2021 Day 3 (July 15)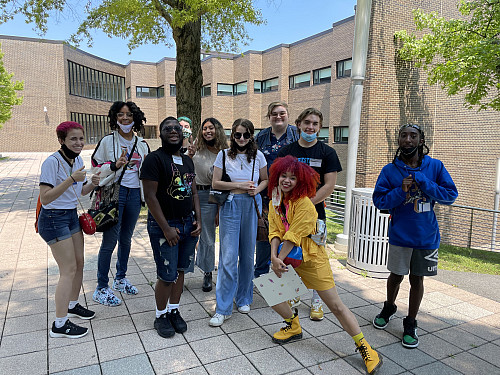 Orientation 2021 Day 2 (July 14)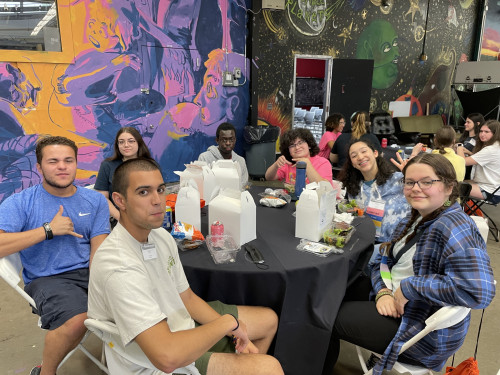 Orientation 2021 Day 1 (July 13)