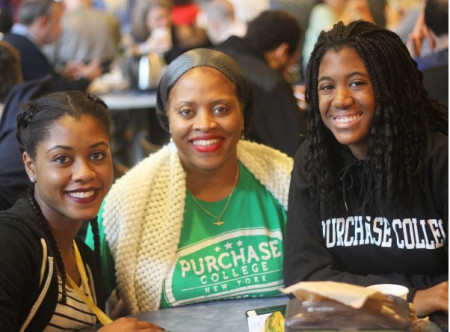 Mission:
Orientation at Purchase College aims to welcome and support new students and their families as they transition to the Purchase College community by building meaningful connections between the students, faculty, and staff. Through introducing students to our academic programs, support services, and co-curricular opportunities, we set the stage for students to continue to grow intellectually, socially, and emotionally.
New students will:
Acquire the tools necessary to ensure a smooth transition to life as a Purchase College student.
Become comfortable and familiar with the campus community by making personal connections with fellow new students, staff, and faculty who will be instrumental in their academic success.
Learn about the policies, expectations, and requirements for their college careers.
Parents and guests will:
Gain a sense of familiarity and comfort with the college, its values, and expectations.
Learn about resources available to support their student academically, socially, and emotionally in order to foster success.
Develop an understanding of their student's adjustment as they transition to Purchase College and their role in the process.