August 2019 International Student Orientation Dates:
Move-In Date: Monday, August 19, 12–4 pm, Campus Center North Lobby. For students who will be living on campus only. Commuter students do not need to arrive until Tuesday.
Please see the campus map for directions. Please note that Purchase College cannot accommodate students who arrive early to campus; there are no housing or meals before Monday, August 19, at noon. If you arrive to the USA earlier than this date, you are responsible for any hotel and/or meal costs. If you arrive to campus later than 4 p.m. on Monday, August 19, we cannot guarantee that staff will be available to assist you with accessing your room. Please plan your flight and travel time to campus accordingly, and if need be, arrive the day before and book a local hotel; here are some local hotel and lodging options.
Mandatory International Student Orientation: Tuesday - Thursday; August 20-22,2019
9:00am-5:00pm: New Student Orientation in the Durst Humanities Building

English Success Assessment :Tuesday, August 20th
3:00-5:00PM in Humanities 1043                       
*Student need to bring a pencil & eraser
Make-up English Success Assessment 
For those who arrive to campus after August 20th.
2:00-4:00PM, Learning Center located in the lower level of the Library
*Student need pencil & eraser
Phase TWO Orientation Events: Friday, August 23- Sunday, August 25
Required events for new-undergraduate students on campus
Graduate students, please see this page. 
We are looking forward to having you here on campus with us! Please be sure to check your email for detailed information from the Office of International Programs and Services!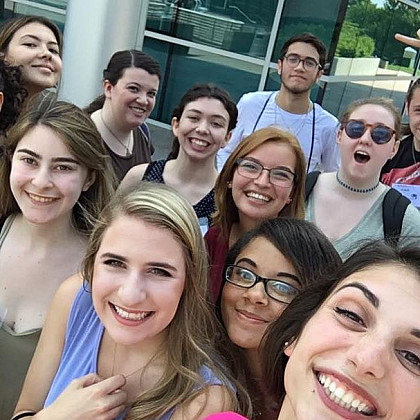 Contact their office: 
International Programs and Services
Student Services Building, 2nd Floor
Phone Number: (914) 251-6032
Fax Number: (914) 251-5933
Email: international@purchase.edu