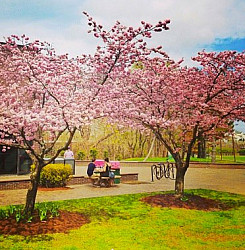 Counseling Center
The Counseling Center is located in the Humanities Building on the lower level.
To talk with a counselor or register for secure and confidential remote appointments via TAO call (914) 251-6390 or email your phone contact to:
COU.counseling.center@purchase.edu
. We help with stress, personal problems, mental health or substance use matters.
Campus Advocacy Services
are available for help with sexual assault or interpersonal violence.
For immediate response in a medical emergency or life threatening situation, please contact the New York State University Police (NYSUP) at (914) 251-6911
After 5 p.m. and on weekends, the Purchase College On Call Counselor or Campus Victim Advocate can be contacted for mental health emergencies or a first response for interpersonal violence via the confidential Nurse Advice Line at 1-888-969-3911.
Harbor Center for Health Promotion
The Harbor Center offering behavioral health services is located on the first floor of Fort Awesome.
If you have been mandated for substance abuse education and assessment by the Office of Community Standards please email Roberta.morell@purchase.edu or call (914) 251-6390.
The Harbor Center's Lighthouse Lounge is a safe and supportive environment for students who are in recovery and/or interested in engaging in substance free fun. We provide recovery support and substance free events. For more information check out our Lighthouse Lounge.
The benefits to yoga are numerous and include stress reduction, practicing mindfulness, and being more in touch with your body. Our
Yoga offerings
are free to all students, staff and faculty.