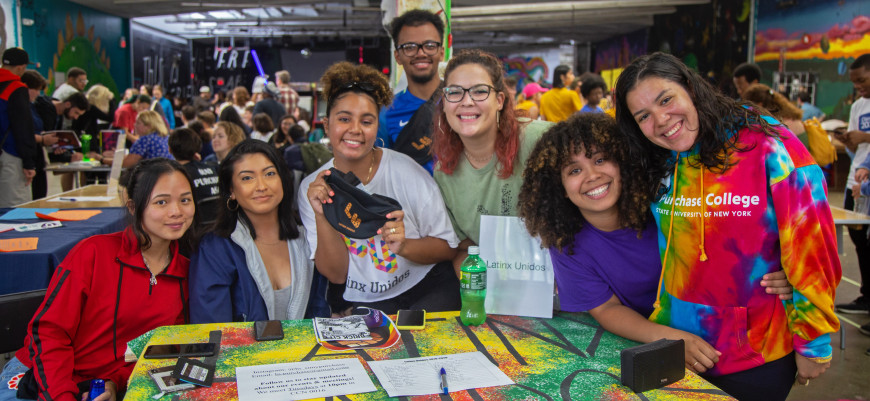 Congratulations! You're in.
Your Potential, Your Impact
We've chosen you to join our vibrant and creative community, not only because of your talents, but because we think you'll make us better. Potential isn't just about what you'll be able to do; it's how you'll be able to share it. And you have just the right mix of skills, passion, and possibility we actively seek.
Choosing Purchase is a Big Deal
For you and for us—and it's important to us that you have access to all the information you need to make the jump.
If you need help or have questions about the process of becoming a Purchase student, we're here to help.
Preview Purchase
To help you experience Purchase from a safe distance, we made videos providing information and insight into each of our academic program areas.
Hear from our deans and chairs why Purchase is the right choice for you.
Academic Programs   Campus Life   Resources and Support
---
Submit Your Deposit
Undergraduate Deposits are due by May 1.
Graduate Deposits are due May 1.
Learn how to submit your deposit on our next steps page.
Decision Notification
Admission decisions are released in the application portal. You will be sent a status update email when a decision has been posted.
Events
Visit our events page for information on our visit offerings.
Summer Orientation 2021
More information to come.