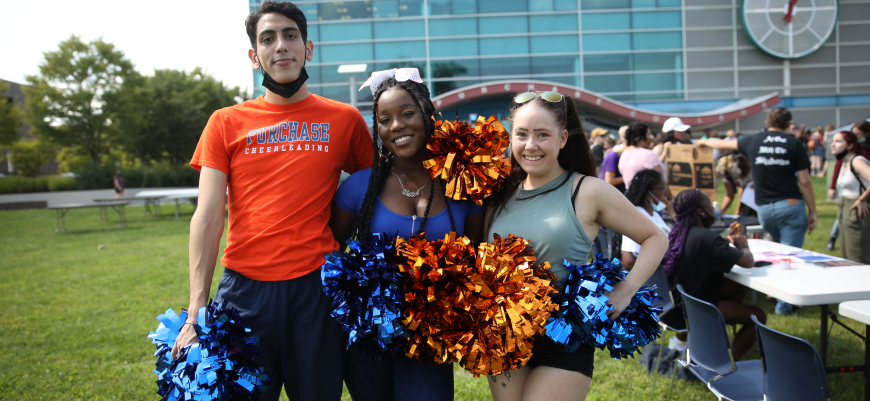 It's Easy to Get Involved.
This isn't the campus where students say "there's nothing to do here."
On any given day, there are numerous events and activities for students to enjoy—performances, concerts, exhibitions, games, lectures, film screenings, and more. It's actually a proven theory that the more you're involved on campus, the more successful you will be. Trust us, it's true and we're here to prove it!
What could be better than attending a free yoga class, catching a new documentary screening, cheering on the Panthers at a home game, and seeing a world-renowned composer… all on your day off! And the best part, most of these events are free for students and their guests!