There's no better time to make a difference in the world, than during your time at Purchase.
Purchase students are passionate people.
Not just about their classes or friends, but passionate about the world and making it a better place. Regardless of your interests; faculty and staff are here to help you make connections and be involved on and off-campus through service opportunities and experiences.
Service Opportunities
We encourage our students to become active participants in civic life, and we strive to be a thriving community that values the tie between social justice, service and community-based learning.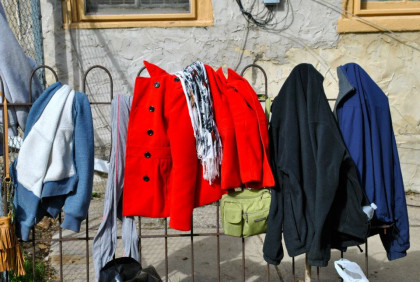 Virtual Service & Civic Engagement Opportunities Across the Country
DoSomething empowers young people to enact social change both online or off. Volunteer online through

one of our campaigns

to help solve real-world problems. DoSomething members have used the internet to

successfully urge Apple to diversify their emojis

,

change the dictionary definition of "Black/black"

, and

create the largest crowdsourced anti-bullying guide

.

Amnesty International is a global movement of people who campaign for a world where human rights are enjoyed by all. Amnesty Decoders is a platform for volunteers around the world to use their computers or phones to help our researchers analyze tweets and other online material to detect hostility, threats, or degrading language towards vulnerable individuals. Students are able to get more information or to register as a volunteer.
Bookshare is an organization that creates PDFs of books in order to adapt the books to be understandable for folks with disabilities. Volunteers can either help scan books in, or review PDFs to ensure that there are no errors in the PDF so it can be sent along to be utilized.
Additional volunteer opportunities will be posted throughout the semester.