Meet new people, learn about your unique campus, and find answers to your Purchase College questions before the start of the semester. 
Welcome!
Orientation at Purchase College is our time to welcome and support new students and their families as they transition to the Purchase College community by building meaningful connections between the students, faculty, and staff.
By introducing our academic programs, support services, and co-curricular opportunities, we set the stage for continued growth intellectually, socially, and emotionally.
At Orientation, you will be part of a small group of new students, led by a Student Orientation Leader (SOL). SOLs serve as the "know it alls" of the campus. They will answer questions, help you find your way around campus, and encourage you to make friends!
Winter Orientation
Orientation will be a quick-paced afternoon which will provide you with information on campus resources, tools to navigate campus, opportunities to speak with campus staff and faculty, and meet other new students. You'll also have the chance to be on campus the day before classes start and become familiar with locations and spaces. We have carefully selected an extraordinary team of Student Orientation Leaders and professional staff members who will serve as your guides throughout the afternoon. The whole Purchase community cannot wait to meet you and have you join our family.

This semester's Orientation for all new students will be held on Tuesday January 17, 2023. All students are permitted two guest. There is a guest fee of $24.50 per guest to attend. 

Currently we are not requiring any proof of vaccination or negative test results. Masks are required for all indoors regardless of vaccination status. This is subject to change so please refer to the most to date confirmation email before attending the event.
Register for Winter Orientation 
Summer Orientation 2023
Check back in March for Orientation dates and registration details. 
First-year? Transfer? What am I?
Most students entering college directly from high school are considered first-year students (aka freshmen). Students who have taken courses for credit after completing high school are considered transfers.
However, at Purchase College, there are some circumstances when those rules do not apply!
For example: Dance, film, theatre design/technology, and acting students who have taken college courses after completing high school are still considered first year. These majors are sequential four-year programs here; therefore, anyone entering one of these programs will start with their first year.
Please note, if you are an international student who has been issued an initial I-20, you are required to first attend the International Student Orientation.
Summer 2021 Orientation Day Galleries
Take a look and see what you can expect.
Orientation 2021 Day 3 (July 15)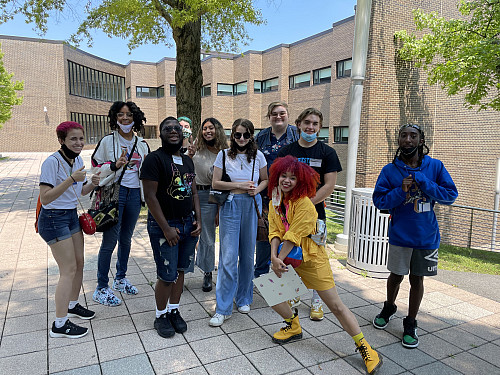 Orientation 2021 Day 2 (July 14)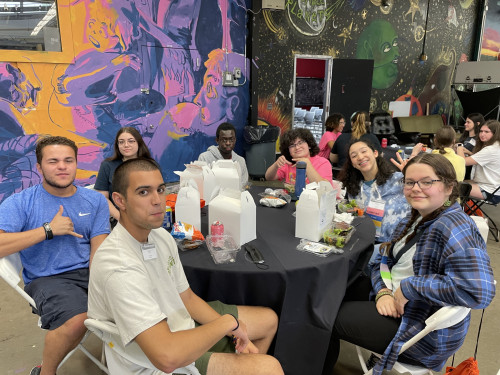 Orientation 2021 Day 1 (July 13)