i can't swim. Van Tran Nguyen
i can't swim is a new body of work created by Van Tran Nguyen, a multimedia artist based in Baltimore, MD. Her work is a response to the memory of the American War in Vietnam. She looks closely at public spaces of grief like Maya Lin's Vietnam Veteran's War Memorial (1982) and interrogates her own Vietnamese American identity, which is still defined by the war. In a series of looping videos and installations, Tran Nguyen depicts how trauma, retold, leads to passages of folklore. What happens when the instruction manual, on how to survive, gets lost in the trans-generational gap? What will we make of ourselves and what does it look like to search for purpose within our identities?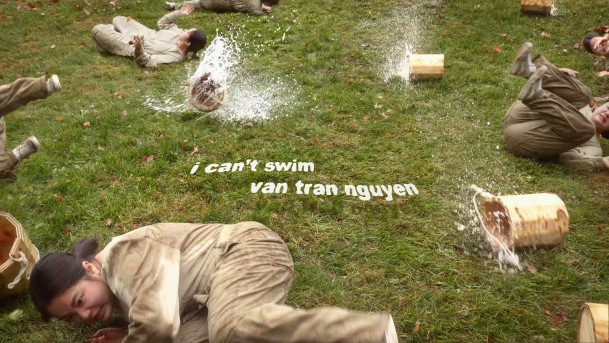 Van Tran Nguyen is a multimedia artist. Tran Nguyen holds a B.A. in fine arts and biology and an M.F.A. from the State University of New York at Buffalo. In 2021 she earned her doctorate in the Philosophy of Electronic Art at Rensselaer Polytechnic Institute located in Troy, New York. Tran Nguyen has exhibited in many solo and group exhibitions including Ill at Ease: Dis-ease in Art (2017, University at Buffalo), Shape of a Pocket (2017, Squeaky Wheel Film and Media Art Center), Strange Agency (2017, Buffalo Arts Studio) and, Paris, Orange County (2020, Lycoming College). In 2016, Tran Nguyen and collaborator Natalie Fleming co-curated The Measure of All Things: Rethinking Humanism through Art at the University at Buffalo Department of Art Gallery. In 2017, Tran Nguyen and Fleming premiered their group exhibition Forging American: Art in the Workings of an Asian American Rust Belt at Big Orbit Project Space (CEPA Gallery) in Buffalo, New York. Their third curatorial project, Art Stands Still, exhibited in Troy, NY at Collar Works Gallery in May 2019. Tran Nguyen is currently the 2021 Windgate Artist-in-Residence at SUNY Purchase and a Visiting Assistant Professor in the School of Theatre, Dance, and Performance Studies at University of Maryland, College Park.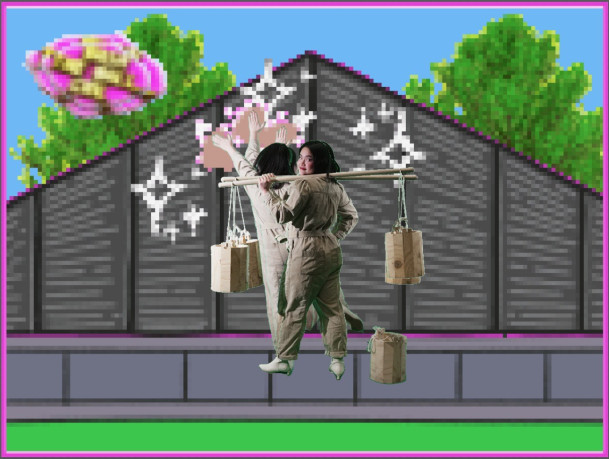 Van Tran Nguyen's research is centered on nostalgia and identity construction. Her artistic practice interrogates race, gender and class through the mechanism of parody. She is influenced by Vietnamese variety shows and rituals from her diasporic community. Tran Nguyen's recent video project, Erie County Smile (2021) is a personal, satirical reflection of growing up in nail salons and watching Paris By Night, a variety show made for the Vietnamese diaspora. This body of work pays homage to children of immigrants who grew up behind doors labeled "EMPLOYEES ONLY." Erie County Smile (2021) has been broadcasted on PBS and exhibited internationally.
Secondary Title
Windgate Artist-in-Residence Exhibition