Launch your own arts nonprofit in an immersive, hands-on learning environment, or create a new for-profit enterprise that changes the cultural landscape.
Arts Entrepreneurship in Action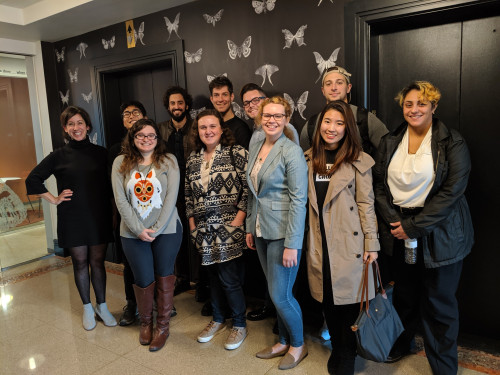 From our students:
"With a rigorous, cross-disciplinary curriculum that combines unparalleled resources, this program offered me a practical roadmap for building a business." –Chelsea Wang, Fall '19

"I spent 3 years searching for an academic program that offered a curriculum focused on providing a practical roadmap for building a business. This program fits the bill!" –Lauren Isom, Fall '17
To reshape the landscape of the creative sector, arts managers and professionals need the ability to think and work as entrepreneurs.  The Entrepreneurship in the Arts MA program enables creative and artistically-minded students to imagine, identify, and build enterprises that will form and sustain the arts and culture worlds of the future.  
One of the only programs of its kind in the country 
Only 30 minutes by train from New York City
Evening and hybrid courses suitable for working professionals 
Part-time option, less than $1,600 per course
Graduate capstone results in the creation of a fully formed business plan




Guest Lecturers:

Yuchen Zhang, fashion tech designer, entrepreneur, and CEO of Wearable Media, spoke to Entrepreneurship in the Arts students about balancing profit and product with artistic vision, innovation, and social commentary.

Jamala Johns, a New York-based artist and creative director, spoke to Entrepreneurship in the Arts students about developing a holistic career and brand while practicing self-care.

Courtney Harge, member advisor at Fractured Atlas, has joined Entrepreneurship in the Arts MA students for lectures on crowdfunding and fiscal sponsorship.
---