Purchase commits to building all new construction and major renovation projects on campus to Leadership in Energy and Environmental Design (LEED) Silver standards or beyond.
Humanities LEED Gold Renovation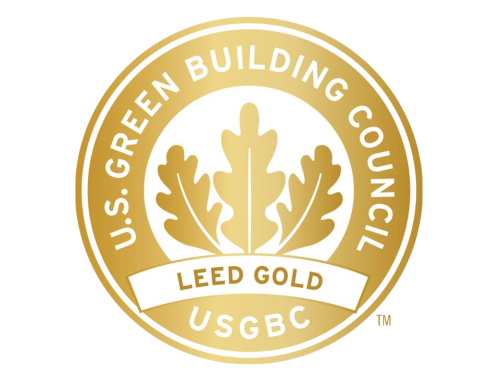 Sustainability in Built Environment
---
The College earned its first LEED Gold Certification in 2016 for the renovations of the Durst Humanities building based on the building's energy-efficient design, construction, and operation.
The green building history of the College dates back to 2006 with the construction of the Fort Awesome Residence Hall. Fort Awesome was built to LEED standards, but the high cost of certification became an obstacle to official accreditation.
LEED Accreditation: What is LEED?
Leadership in Energy and Environmental Design (LEED) is the most popular green building certification and is acknowledged worldwide. Developed by the United States Green Building Council (USGBC), LEED provides the framework and a rating system for the design, construction, operation, and maintenance of green buildings. LEED buildings focus on reducing building environmental impact, increasing water and energy efficiency, and building with sustainable materials while improving the indoor air quality of its occupants.
This certification process ensures that the building is highly efficient, healthy, and economically sustainable. There are various tiers to the rating system, from simply being certified to being certified LEED Platinum.
LEED Buildings on Campus
The full renovation of the Durst Family Humanities building in 2015–2016  led to the college's first LEED certification. To see how the building earned its credits, there are various signs posted throughout the building to note the sustainable features. 
Purchase then completed two new LEED buildings. The first, the Center for Media, Film, and Theatre (CMFT), is an academic building used for new media, film, and theater students, built to LEED Gold standards. The second building, a residence hall called Wayback, achieved LEED Silver designation.
Both buildings feature many sustainable attributes such as recycled building materials, rain gardens, and solar panels to meet LEED certification standards. In order to maintain credentials, regular maintenance, surveys, and green policies will be implemented.