Before you come, here are some things to take care of!
Student ID Card Photos: Your Purchase student ID Card (More Card) allows you to do MORE on campus by giving you access to your meal plan, the Purchase Loop Shuttle, the Library, the gym and MORE! Submit your ID photo by Friday, July 6, so that you can receive your card at Orientation. Learn more here.

Health Requirements: Students must submit their MMR Immunization Form as required by New York State before registering for courses. You will not be allowed to attend Purchase College without this information on file. Also, students must submit their College Entrance Health History and Physical Examination form, which is a required document for all new students and must be on record with Health Services before the first day of classes. A physical examination done within the past 18 months is required for form completion by you and your doctor or health care provider. Please contact the Health Services office at hse@purchase.edu should you have any questions. All forms may be faxed to (914) 251-6388 or submitted in person at Orientation.

Register for Courses: Once you have paid your enrollment deposit, you will receive an email communication within a few days from our Office of Admissions to your Purchase email address that will provide information and instructions on how to proceed with registration based on your major.​  Freshmen, who are living on campus, must be registered for 12 or more credits by July 1.  For questions regarding course registration, please contact the Advising Center.   To learn more about  new student registration visit the New Student Registration Directors and Educational Video to assist you.  Registration opens on May 7, 2018. 

If applicable, register with the Office of Disability Resources: If disability-related accommodations (e.g., alternate format materials, communication access, dietary, etc.) are needed to participate fully in Orientation, please contact Dr. Lauren Rodriguez at Lauren.Rodriguez@purchase.edu no later than June 22, 2018. Please visit the Office of Disability Resource's website for more information regarding the process to request accommodations for the upcoming academic year.

All students should completed the following steps in order to be in good standing with the college:

1.  Submit all immunizations/Physical Examination Forms.   Forms should be sent to hse@purchase.edu

2.  Complete Alcohol Edu and Haven Part 1.  www.everfi.com/register

3.  Make sure the fall semester E-Bill is in good standing prior to August 15, 2018 by one or more of the following

Full payment of your bill received prior to August 15, 2018
Enrolled in a college approved payment plan
Authorized Financial Aid
A combination of any of the above methods.
Hope these will help! 
You'll hear from a lot of offices at Orientation. Use this Resource Guide as a reference for all of their contact information.
Please note: The Access and Accommodations Office has since been renamed the Office of Disability Resources. 
Never get lost with this campus map! 
Visiting town for the first time? Find out where to stay and eat locally. But remember that not all on-campus dining locations will be available during the summer Orientation sessions.
EOP Student Handbook: Only applicable to students accepted to the EOP program.

MAP Student Handbook: Only applicable to students accepted to the MAP program.

Purchase Fair Representatives
During your July Orientation session, representatives from the following offices are available to answer any questions you may have and help you take care of business. Off-campus partners will also be in attendance. Please note this list may be subject to change.
| | |
| --- | --- |
| Community Engagement: Housing & Student Involvement | University Police Department |
| Library | Career Center |
| Office of Disability Resources | Advising Center |
| Learning Center | Campus Bookstore |
| Counseling Center | Wellness Center |
| Admissions | Athletics |
| Parking and Transportation | Dining Services |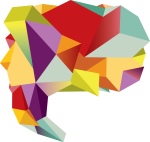 Need something else? Contact our staff so that we can help!