Career development and job search support offered to our graduates!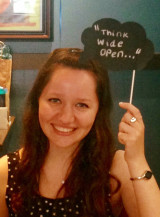 At the Purchase College Career Development Center, we take pride in providing quality career assistance for both current students and alumni.  
For recent graduates (up to two years out), your continued access to free programs and events includes the same services and career assistance you had access to as a student.  
For alumni who are graduated from Purchase two or more years ago, there is a $40 annual fee for access to career counseling sessions and other "enhanced services."
Access to Purchase JobScore, the online job and internship listings service, for local and nationwide opportunities is  available to all alumni at no cost. For assistance in accessing your account, please contact the Career Development Center.
Please view the pages on our site for resources on job search, career exploration, self-marketing, and more. 
NOTE: The Career Development Center is currently conducting a search for an Alumni Career Coach/Counselor.  
For further information concerning alumni career coaching/counseling appointments  and services, please contact our office (914) 251 6370 or 6372 and speak with our Office Manager or email career.development@purchase.edu.  
---
Alumni Career Counseling
Career counselors work with alumni to help them identify and investigate career options or develop a strategy for career change. Counselors can also help alumni prepare targeted résumés and cover letters. Career counseling is generally available on a short-term basis in person or by phone/Skype; career counselors can make appropriate referrals for alumni as needed. Services include:
Career Decision Making/Career Change
Graduate School Investigation
Job Search
Resource Referral
Self-Marketing
Alumni Giving & Connecting
There are many ways to keep in touch with Purchase College. Stay connected with the Purchase College Alumni Association and Alumni Engagement.