Lucia Hierro '10 Speaks with Vogue
The work she created during her three-month residency at Detroit's Red Bull House of Art is on view through May 19.
Hierro graduated with a BFA in painting and drawing. She recently spoke with Vogue magazine about her residency and exhibition at the Red Bull House of Art in Detroit. 

Vogue writes…

"'Mercado,' Hierro's first solo gallery show in New York, at Elizabeth Dee gallery in Harlem, anticipated fashion's recent turn to anti-luxury, and included massive transparent shopping bags filled with familiar objects rendered in fabric, curated to tell the personal stories of the absent consumers. In one, Hierro placed drugstore items like Vicks VapoRub and Pond's cold cream, things she brought to her grandmother in the Dominican Republic from New York.
"For her new residency at Red Bull House of Art in Detroit…Hierro has edited the bags into framed still lifes, reminiscent of museum or curiosity boxes. She also chose specific items from "Mercado" to interrogate even further, as objects of beauty and/or utility, taking inspiration from Donald Judd's aluminum stacks as she suspended huge bags of potato chips, bodega-style, from a succession of clips on a rack. It's work that transforms Warhol-style pop-critical pieces for the Internet era, with high irony but also, crucially, optimism."
Read the full Vogue interview here.
Read a Q&A with Hierro at Red Bull House of Art.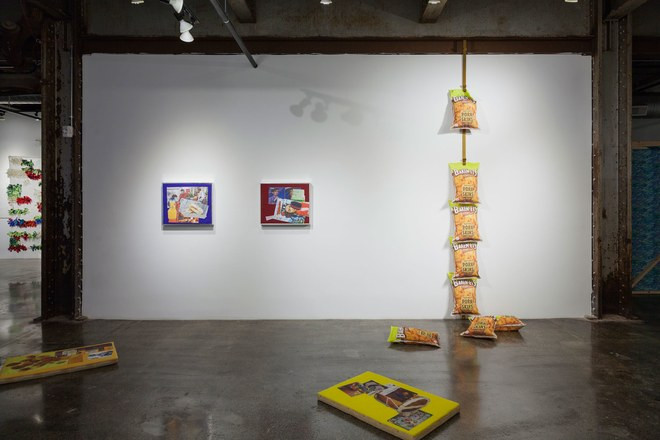 Installation view at Red Bull House of Art, Detroit (Photo: Claire Gatto)
Credit: Claire Gatto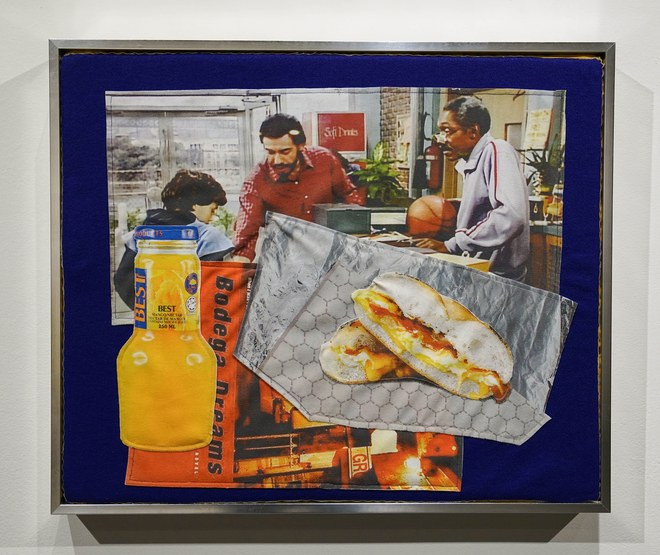 AfterSchool Special, 2018, by Lucia Hierro (Photo: Matthew Eaton / Courtesy of Red Bull House of Art Detroit)
Credit: Matthew Eaton / Courtesy of Red Bull House of Art Detroit