2017–18: Meet our new full-time faculty!
Assistant Professors | Assistant Professors of Practice | Visiting Assistant Professors
Assistant Professors: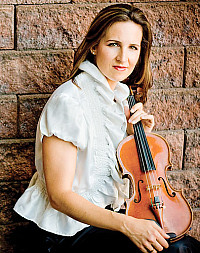 Deborah Buck
Assistant Professor of Music
BM, The Juilliard School; MM, University of Southern California
Described by Strad magazine as "particularly impressive for her surpassing degree of imagination and vibrant sound," violinist Deborah Buck enjoys a versatile musical career as the first violinist of the Lark Quartet, concertmaster of the Brooklyn Philharmonic, and co-executive director of the Kinhaven Music School. Buck has been the recipient of many honors and awards, including the Los Angeles Philharmonic–sponsored Corwin Foundation Grant and the Leni Fe Bland Career Grant. She was a winner in the National Contemporary Record Society Competition, the Sorantin National Young Artist Competition, and the International Young Artist Competition at Corpus Christie. She has recorded for the Endeavor Classics, Koch, Arabesque, and the North South labels and for many major motion pictures and television. Buck first joined the music faculty in 2013–14 as a part-time assistant professor.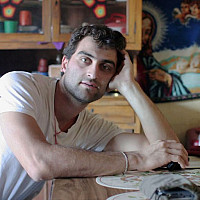 Eric Gottesman
Assistant Professor of Art+Design (Photography)
BA, Duke University; MFA, Bard College
Eric Gottesman photographs, writes, makes videos, teaches, and uses art as a vehicle to engage people in critical conversations about the social structures that surround them and him. A 2017 ICP Infinity Award recipient, he has previously won a Creative Capital Artist grant, a Fulbright Fellowship, an Artadia Award, a Light Work residency, the Aaron Siskind Foundation Artist Fellowship, and a Massachusetts Cultural Council Individual Artist Fellowship, among other grants and awards. His work is in various collections, including the Museum of Fine Arts, Boston. His first book, Sudden Flowers: May The Finest in the World Always Accompany You! (2014), which illuminates his 12-year experience working with children orphaned or affected by HIV/AIDS in Addis Ababa, Ethiopia, was selected as a best photography book by LensCulture, Flak Photo, and Vogue Italia. Gottesman is the co-founder (with Hank Willis Thomas) of For Freedoms, the first artist-run Super PAC. He has previously taught at Hampshire College, Addis Ababa University School of Fine Arts, Colby College, Corcoran College of Art, Amherst College, the International Center for Photography, and Massachusetts College of Art and Design.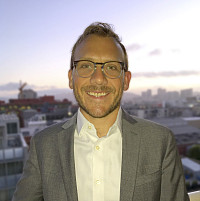 Stephen Harris
Assistant Professor of Biology
BS, Ohio State University; MA, City College of New York, City University of New York; PhD, Graduate Center, City University of New York
Stephen Harris, who will join the biology faculty in January 2018, received a BS in molecular genetics from Ohio State University in 2006, an MA in science education from the City College of New York, and a PhD in evolutionary biology from the Graduate Center, City University of New York, in 2015. His research uses genomics and bioinformatics to study the evolution, ecology, and behavior of natural populations in response to environmental change. His PhD research focused on urban ecology and investigated the population genomics of urban white-footed mice in New York City. Following his graduate studies, he completed one postdoctoral fellowship at Columbia University in the Ecology, Evolution, and Environmental Biology Department, studying local extinction in eusocial snapping shrimp across the Caribbean. He moved on to a postdoctoral researcher position at Metabiota and a visiting scholar appointment at Stanford University, where he used metagenomics to identify and track novel viruses from bats and rodents in Africa and Asia. He has performed field work in urban ecosystems in New York City, coral reefs in the Florida Keys and Belize, and tropical forests in Indonesia, which has led to a passion for democratizing science by using the latest innovations in biotechnology to build portable, low-cost, and user-friendly sequencing labs for research and education.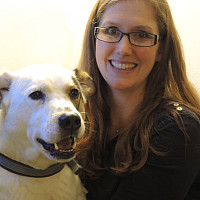 Allyson K. Jackson
Assistant Professor of Environmental Studies
BS, Juniata College; MS, College of William and Mary; PhD, Oregon State University
Allyson Jackson graduated from Juniata College in 2007 with a BS in biology and minor in psychology and in 2010 from the College of William and Mary with an MS in biology. From 2010 to 2012, she was an associate wildlife research biologist at the Biodiversity Research Institute (BRI) in Gorham, Maine. She began her doctoral studies in 2012 and earned her PhD this year in the Fisheries and Wildlife Department at Oregon State University. Her research on human impacts on wildlife populations focuses primarily on contaminants and bird populations. Contaminant research (primarily mercury pollution) has become her passion because it allows her to fuse basic ecological questions with applied conservation issues. At the broadest scale, Jackson is interested in understanding why contaminants vary across the landscape, in order to predict areas and species of conservation concern.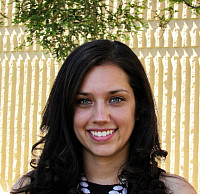 Diana Kay Johnson
Assistant Professor of History
BA, Eastern Washington University; MA, PhD, University of California, Davis
Diana Kay Johnson earned her bachelor's degree in history and Spanish at Eastern Washington University and her MA in history and PhD in U.S. history at the University of California, Davis. Her research interests, which focus on race and political activism in the 20th century, include cross-cultural women's and gender history. Her dissertation, Seattle in Coalition: Working-Class Activism, Multiracial Unity, and Third World Activism in the Pacific Northwest, 1969–1999, examined how activists of color responded to labor discrimination, poverty, and urban development in the postindustrial economy of the 1970s while also challenging the rise of neoconservatism during the 1980s. This project uncovered the political activism that brought together African Americans, Native Americans, Mexican Americans, and Asian Americans in labor coalitions, mass protests, and Third World solidarity movements.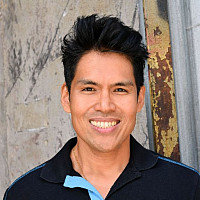 Clint Ramos
Assistant Professor of Theatre Design/Technology
BA, University of the Philippines; MFA, New York University
Clint Ramos is a New York–based set and costume designer. He is the recipient of a Tony Award for Best Costume Design of a Play (the first person of color to win in this category), an Obie Award for Sustained Excellence in Design, three Lucille Lortel Awards and six nominations, two American Theatre Wing Henry Hewes Awards and eight nominations, and a TDF/Irene Sharaff Young Master Award, Helen Hayes Award, Craig Noel Award, and two Drama Desk nominations, among other honors. He is also the recipient of the Ani ng Dangal ("Harvest of Honors") presidential medal for dramatic arts from the president of the Philippines, an honor he received twice. Ramos has designed sets and/or costumes for more than 200 theatre, opera, and dance productions. Selected credits include the Broadway productions of Six Degrees of Separation with Allison Janney; Sunday in the Park with George with Jake Gyllenhaal; In Transit; Eclipsed with Lupita Nyong'o; Violet with Sutton Foster; and The Elephant Man with Bradley Cooper (also West End). His international credits include designs for the National Theatre, West End and the Barbican (London), O'Reilly (Dublin), Kanon (St. Petersburg), Rijksteatern (Stockholm), Thalia (Bucharest), and Tanghalang Pilipino (Manila). He has been a visiting/guest professor and artist in the graduate design program at New York University's Tisch School of the Arts and at Fordham University and Georgetown University. He was born and raised in the Philippines and lives in Manhattan with his husband and daughter.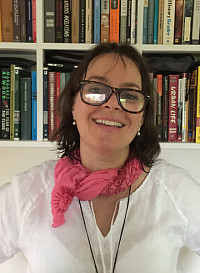 Ragnhild Utheim
Assistant Professor of Liberal Studies
BS, Hunter College, City University of New York; PhD, Graduate School and University Center, City University of New York
Ragnhild Utheim holds a PhD in cultural anthropology from the Graduate School and University Center, City University of New York. Her research interests include the anthropology of mass incarceration, youth justice and prison studies, education anthropology, globalization and social inequality, race and ethnicity, and gender and sexuality. Her ethnographic research has focused on the use of restorative practices as an intervention alternative to zero-tolerance policies, particularly among court-involved youth in high school settings. Her future research plans include documenting the impact of higher education in prison and the role of "inside-out programs" (college courses that combine students from inside and outside prison) in public opinion and civil engagement. Utheim has taught for several years as a part-time lecturer in the anthropology program at Purchase, earning the 2017 Chancellor's Award for Excellence in Adjunct Teaching, and will continue to contribute to that program. She has also taught anthropology and sociology courses in the Marymount Manhattan College Program at Bedford Hills Correctional Facility.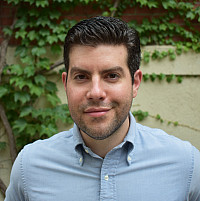 Jonah Westerman
Assistant Professor of Art History
BA, Harvard University; PhD, Graduate Center, City University of New York
Jonah Westerman earned his bachelor's degree in social theory and philosophy at Harvard in 2003 and his PhD in art history at the Graduate Center, City University of New York, in 2014. His  research focuses on global histories of performance since the mid-20th century with an emphasis on how artists have sought to renew art's social role and critical capabilities. He is especially interested in practices that probe the boundary between art and life through experimental approaches to embodied and durational experience, intermedial processes of production, and audience participation. His work also explores the institutional components that create contexts of reception—from galleries and museums to the political expectations placed on artworks by official government bodies, academic and critical orthodoxies, and audiences. Westerman was a postdoctoral researcher at the Tate in London in 2014–16 and was awarded a Chester Dale Senior Fellowship at the Metropolitan Museum of Art in 2016–17 to work on his project, "The Dimensions of Performance," a historical and theoretical study that develops analytical tools for discerning and describing the global historical and formal variety of experimental practices now subsumed under the label "performance." Recent publications include essays in the Tate Modern exhibition catalog Performing for the Camera (2016) and in the edited collection Experiencing Liveness in Contemporary Performance (Routledge, 2016), as well as a forthcoming volume of interviews and essays he co-edited, Histories of Performance Documentation: Museum, Artistic, and Scholarly Practices (Routledge, 2017).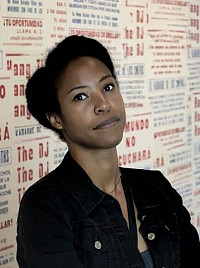 Leslie Wilson
Assistant Professor of Art History
BA, Wellesley College; PhD, University of Chicago
Leslie Wilson specializes in the study of the history of photography, modern and contemporary African art, and 20th and 21st-century American art. Her dissertation research focused on the history of the development and popularization of color photography in South Africa with a particular focus on photographic work at the intersection of photojournalism, documentary practice, and art in the 1990s and 2000s. Wilson received a BA (with honors) in international relations from Wellesley College, where her senior thesis examined efforts by governmental and nongovernmental organizations to curb the spread of HIV/AIDS in Uganda. In 2015–17, she was a Center for Advanced Study in the Visual Arts (CASVA) Chester Dale Predoctoral Dissertation Fellow at the National Gallery of Art in Washington, D.C. Her 24-month fellowship study was Past Black and White: The Color of Post-Apartheid Photography in South Africa, 1994–2004. She completed her PhD in art history at the University of Chicago this August.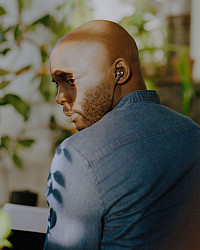 Stanley Wolukau-Wanambwa
Assistant Professor of Art+Design (Photography)
BA, University of Oxford (England); MFA, Virginia Commonwealth University
Stanley Wolukau-Wanambwa is a photographer and writer who has contributed essays to monographs and catalogs by Vanessa Winship, George Georgiou, and Paul Graham. He has written for Aperture and Foam Magazine, guest-edited the Aperture PhotoBook Review, and edited The Great Leap Sideways, an online gallery space dedicated to showcasing contemporary photography, from 2011 to 2017. He first joined the photography faculty at Purchase College in 2015–16 as a visiting assistant professor and was an artist in residence at Light Work in 2015. Wolukau-Wanambwa earned his BA in philosophy and French at the University of Oxford in the UK and his MFA in photography at Virginia Commonwealth University.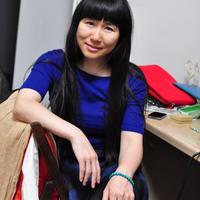 Ling Zhang
Assistant Professor of Cinema Studies
BA, Liaoning University; MA, Beijing Film Academy; PhD, University of Chicago
Ling Zhang received her PhD from the Department of Cinema and Media Studies at the University of Chicago. She specializes in film sound theory, Chinese-language cinema and opera, cinema and travel/mobility, ruins in cinema, and film and urbanism. Formerly a documentary filmmaker, Zhang is also an established Chinese film critic with a published collection of reviews and essays in Chinese (2011). She has published academic articles on 1930s Chinese cinema and film theory, contemporary Chinese independent documentary, Taiwan New Cinema, socialist road movies, and Chinese opera films in Journal of Chinese Cinemas, CLCWeb: Comparative Literature and Culture, The New Zealand Journal of Asian Studies, Asian Cinema, Film Art (mainland China), and Film Appreciation (Taiwan), among others. She is currently translating Chinese film theory into English for the forthcoming anthology Chinese Film Theory and Criticism (Jason McGrath, ed.). Zhang first joined the cinema studies faculty in 2016–17 as a visiting assistant professor.
Assistant Professors of Practice: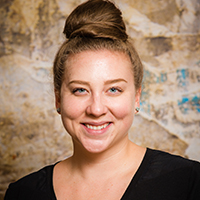 Jordan Shue
Assistant Professor of Practice in Entrepreneurship in the Arts
BS, MS, Drexel University
Jordan Shue received her master's degree in arts administration in 2012 at Drexel University, where she also graduated magna cum laude with a bachelor's degree in design and merchandising, and a minor in fine arts. During her undergraduate studies, she worked as the assistant to Philadelphia-based glass and mixed-media artist Jen Blazina. Since then, she has served as assistant to the director at the Leonard Pearlstein Gallery, senior program associate at the Pew Center for Arts and Heritage, and program coordinator and manager of private sector initiatives at Americans for the Arts. Shue first joined the entrepreneurship faculty in 2016–17 as a part-time lecturer.
Visiting Assistant Professors: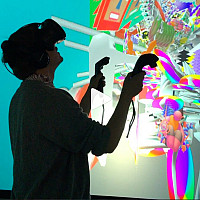 Anthony Antonellis
Visiting Assistant Professor of Art+Design (Graphic Design, Interdisciplinary Visual Arts)
BFA, Savannah College of Art and Design; MFA, Bauhaus-Universität Weimar (Germany)
Anthony Antonellis is a visual artist whose practice exists primarily online. His work playfully engages with network culture and investigates its relationship to IRL phenomena such as institutions, bodies, and physical objects. He received his BFA in painting from the Savannah College of Art and Design and his MFA in public art and new artistic strategies from Bauhaus-Universität Weimar in Germany. Antonellis has an extensive international exhibition record, including recent exhibitions at such venues as the Whitney Museum of American Art in New York City, the 3rd Shenzhen Independent Animation Biennale in China, DAM Gallery and the Museum of Applied Art Frankfurt in Germany, Museo Universitario del Chopo in Mexico, and Artecámara Gallery in Colombia. He first joined the faculty in the School of Art+Design in 2015 as a part-time lecturer in the graphic design and interdisciplinary visual arts programs.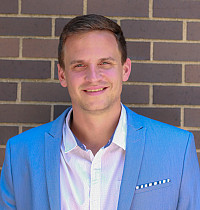 Patrick J. Dwyer
Visiting Assistant Professor of Chemistry
BS, Temple University; PhD, Seton Hall University
Patrick Dwyer graduated from Temple University with a BS in chemistry in 2009 and a PhD in physical chemistry from Seton Hall University in January 2016. His PhD research focused on quantum mechanical calculations on novel sensitizers to be employed in state-of-the-art dye-sensitized solar cells. The rapid growth of computing power experienced over the last few decades has greatly improved the ability to calculate properties of molecular systems, using only the fundamental physics that govern them. Calculation of molecular geometry and the corresponding electronic structure allow for an accurate description of the thermodynamics of chemical reactions. His general research interests lie in formulating physical models to predict and explain experimentally observed phenomenon across various aspects of chemistry. Dwyer previously taught in the chemistry program in 2016–17 as a part-time lecturer.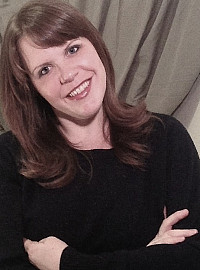 Melissa Forstrom
Visiting Assistant Professor of Arts Management
BS, Northeastern University; MA, PhD, University of Westminster (England)
Melissa Forstrom recently completed her PhD at the University of Westminster (London). Her doctoral thesis is titled Interpretations and Visitors in Two Islamic Art Exhibitions (2017). While finishing her degree, she worked as a part-time lecturer in communications at Purchase and also taught at Manhattanville College and Molloy College. Forstrom has been invited to speak at the Smithsonian National Museum of the American Indian, the New York Public Library, the King Abdulaziz Centre for World Culture at the American Alliance of Museums National Conference, and P21 Gallery (London). She has guest lectured at Johns Hopkins, the University of Leicester, the University of Westminster, and the University of Swansea.

Laura Ricciardi
Visiting Assistant Professor of Arts Management
BA, Yale University; JD, New York University
Laura Ricciardi is an attorney and a visual artist interested in the intersection between art and law. Her current research interests include the First Amendment implications of public monuments and the regulation of online speech. She has counseled playwrights, visual artists, filmmakers, fashion designers, photographers, and publishers. Her artwork has been exhibited in New York and Connecticut, including a recent public art installation at South Street Seaport. She is a member of the New York State Bar Association and serves as a volunteer for several New York City nonprofits. Ricciardi graduated magna cum laude with a BA in history from Yale University and earned her JD at New York University School of Law.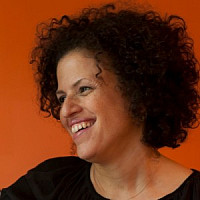 Michèle Stephenson
Visiting Assistant Professor of Film
BA, McGill University; MA, Norman Patterson School of International Affairs; JD, Columbia University
As a co-founding member of the Rada Film Group, filmmaker, artist, and author Michèle Stephenson pulls from her Panamanian and Haitian roots and international experience as a human rights attorney to tell compelling, deeply personal stories in a variety of media that resonate beyond the margins. Her work has appeared on a variety of broadcast and web platforms, including PBS, Showtime, and MTV. Her most recent film, American Promise, was nominated for three Emmys, including Best Documentary and Best News Coverage of a Contemporary Issue. The film also won the Jury Prize at Sundance and was selected for the New York Film Festival's Main Slate Program. Her collaborative film series with New York Times Op-Docs, A Conversation on Race, won the 2016 Online Journalism Award for Commentary. Stephenson was awarded the Chicken & Egg Pictures Filmmaker Breakthrough Award and received a 2016 Guggenheim fellowship. Her current work, Hispaniola, is supported by the National Film Board of Canada and the Sundance Documentary Fund.
Stephenson's community engagement accomplishments include the PUMA BritDoc Impact Award for a Film with the Greatest Impact on Society, and she is a Skoll Sundance Storytellers of Change Fellow. Her book, Promises Kept: Raising Black Boys to Succeed in School and Life (Spiegel & Grau, 2014), written with co-authors Joe Brewster and Hilary Beard, won an NAACP Image Award for Outstanding Literary Work. She first joined the film faculty in 2016–17 as a part-time lecturer.