Welcome to Film and Media Studies at Purchase.
Get involved in the production and critique of film, media, and video art.
News:
The Tribeca Film Institute's Sloan Program encourages films based on science and technology.

He was chief curator at the Museum of the Moving Image in Queens.
Congratulations to seniors Takashi Mukoda (new media and mathematics/computer science) and Bailey Vaughn (dance).

Dean for global strategy and international programs was awarded the insignia of Chevalier of the Order of Arts and Letters.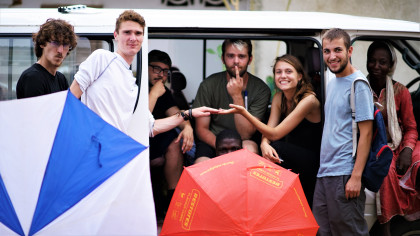 Our interdisciplinary programs combine research and hands-on training, encouraging students to become engaged makers and critical consumers of media. 
The School of Film and Media Studies offers: