A few examples of zero-waste and recycling programs offered at Purchase:
---
Campus Race to Zero Waste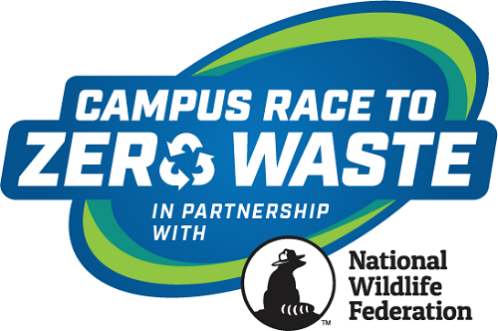 Purchase College formally participated in the RecycleMania competition for the first year in the competitive division. Campus Race to Zero Waste is a nationwide initiative to reduce the amount of usable or recyclable material from entering landfills through friendly competition on college campuses. The College tracked recycling rates and weight over the course of eight weeks through February and March, supported with engagement, presentations, tabling events and residential recycling programs. At the end of the competition Purchase improved its annual recycling rate up 4% from 2018. The College also placed 15 th out of 216 participating institutions, putting Purchase at the top of all SUNY institutions, in the Per Capita category.
Composting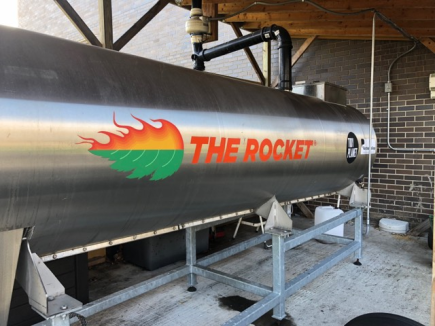 The Rocket, located behind Campus Center North, is an on-campus composting system that utilizes food waste from The Hub and personal food waste to create compost used on the grounds of campus. This composting system helps to close the loop by allowing our food waste to cultivate a fertile environment. The Rocket is capable of diverting about 400 gallons of food waste per week. You can drop off your personal compost to the black bins located next to the machine behind the Hub. If you are interested in the paid Compost Master opportunity go by the PSGA Office in Campus Center North. 
Reuse: FreeNew

At the end of the semester, rather than throwing away electronics, supplies, and other miscellaneous items, students can now donate their unwanted possessions to incoming students for the next academic year. These items are secured in 3 sheds, each measuring 20x8x8, which have been filled to capacity each year. The sheds can be found near the residential housing areas. The student-run FreeNew coordinators manage the sheds and handle the dispensation of items to incoming students at the beginning of each semester.
Reuse: FreeStore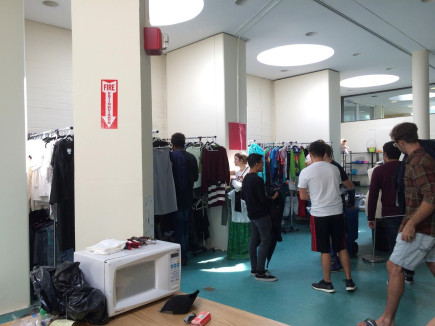 During the semester when FreeNew is on break, students can still donate their salvageable items to FreeStore located on the second floor of the main dining hall. FreeStore is open year round and houses all items from housewares to clothing to art supplies. All items are free to all students. You can find their hours and additional information on their Instagram (@freestorefreenew) or Facebook page. Stay tuned for updates.
Reusables: Hydration Stations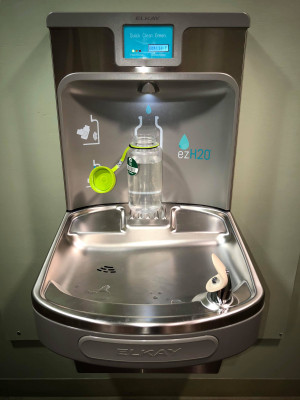 Twenty-two hydration stations have been installed across various locations on campus. These hydration stations offer filtered and chilled water to the campus community at no cost. With the installation of these stations thousands of plastic, single-use water bottles have been saved from entering our waste system. This map shows the locations of all the present stations.