Current International Students
Our office is here to help you navigate life at Purchase. We have linked below to campus offices and other information that we think is relevant to you as an international student.
Life at Purchase
Academics
Purchase offers numerous resources and supports to ensure students are successful in their academic endeavors.
The library is an indispensable resource on campus. You can learn about what services and tools they offer to help you succeed academically.
The Learning Center  offers a system of support that ranges from course-specific tutoring to broad instruction in writing and study skills-a great resource for students adjusting to the American education system.
Current F-1 Students
In addition to the resources listed here, international students with an F-1 Visa can find more information about maintaining your visa status, obtaining employment, and domestic and international travel on the Current F-1 Students page.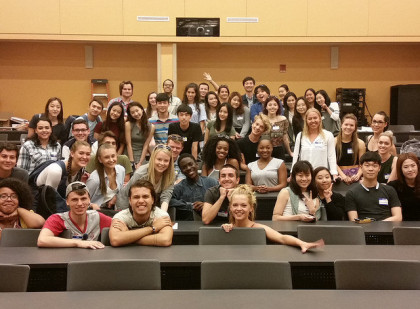 Welcome to the Purchase community!