Audio Visual Equipment Loans
CTS maintains a pool of equipment available to students, faculty and staff, by request through the CTS Work Order System.
Most equipment can be borrowed at any time for a period of one week.  We do our best to accommodate all requests - including the last-minute ones.  However, we would encourage you to reserve the equipment in advance to increase the likelihood of it being available when you need it.  Your reserved equipment can be picked up and returned at the CTS Helpdesk (Social Sciences Room 0025) anytime during our normal business hours.  We have a limited supply, so if you are unable to pick up your equipment by the specified date, please call and let us know.  We will be happy to hold it an extra day, but if we don't hear from you, the equipment will have to be returned to the loan pool and a new request submitted if you still want to borrow the equipment.  
Please note that CTS may decline or cancel requests for a variety of reasons including previous reservations on record,  lost or broken equipment, late returns, or any other reason.  
All electronic communications for equipment requests from CTS are done through the CTS Work Order System and will appear in your Purchase email account Inbox from "Do Not Reply - Purchase College Work Order System <purchase.do.not.reply@purchase.edu> " with the subject line "CTS Work Order Status Report."
For a full explanation of the Equipment Loans Policy, please see the Policy Page.
Faculty:  Please refer to the CTS Classroom Technology Services page for instructions on submitting classroom equipment requests.
All equipment is bar-coded.  Items returned after the due date may result in a late fee, a charge or hold being placed on your account, and denial of future equipment requests until fees are paid.  Fee amounts are at the discretion of CTS and subject to change without notice.  Any broken, lost or missing components or accessories will result in a charge/hold being placed on your account for the dollar amount of the replacement item.
CTS no longer accepts payments for late fees or equipment replacement fees.  The charges are added to your student bill and all payments will need to be made online through the myHeliotrope link on the campus Portal Page.  The area to go to in myHeliotrope is Student>Student Account>Payment Center.  Please let Student Financial Services or CTS know once payment is made so the money can be applied to the proper account.  Be aware that you cannot loan equipment again until the fees are paid.  This also applies to requested increases in print management funds for the CTS managed computer labs.
Inventory of CTS Audio/Visual Equipment Available for Loan
Cameras
(47) Flip Ultra pocket Camcorders with mini-tripods (replacement cost $150)
(32) Nikon D90 Still Cameras (replacement cost $1400
(2) Nikon D40 Still Cameras (replacement cost $500)
(22) Nikon D3100 Still Cameras (replacement cost $600
(2) Canon FS-11 Digital Video Camcorders (replacement cost $480)
(2) Canon VIXIA HF21 Digital Video Camcorders (replacement cost $700)
(10) Canon VIXIA HF R11 Digital Video Camcorders (replacement cost $555)
(10) Sony HD HXR-MC50U Camcorders (replacement cost $1,320)
(22) Kodak PlayTouch Camcorders (replacement cost $150)
(23) Canon VIXIA HF G20 Camcorders (replacement cost $850)
(3) GoPro HERO3+ Video Camera (replacement cost $400)- Note: Camera comes with many small accessories. All accessories need to be returned in entirety and in working order or a replacement fee will be charged.
(10) Canon EOS 7D Still Camera (replacement cost $1030)
(1) Sony SLT-A58 Digital SLR Camera (replacement cost $1300)
(3) Lytro Camera (replacement cost $150)
(5) Ricoh Theta S Cameras (replacement cost $350)
(2) 360 Fly 4K Cameras (replacement cost $500)
Projectors/displays
(1) Cinego D-1000 Combination Projector and DVD Player (replacement cost $1,000)
(4) LG LCD Display (32" screen) (replacement cost $430)
(5) NEC NP-M27IX Projectors (replacement cost $600)
(5) Canon LV-8227A Projectors (replacement cost $430)
(5) NEC VE-281X Projectors (replacement cost $400)
(6) NEC NP-VE303X Projectors (replacement cost $400)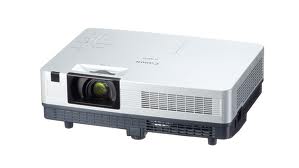 Laptops and Tablet Computers
(3) Apple iPad 2 (iOS) (replacement cost $580)
(1) HP ProBook 6440b (Windows 7) (replacement cost $655)
(1) Microsoft Surface Pro (Windows 8) (replacement cost $1000)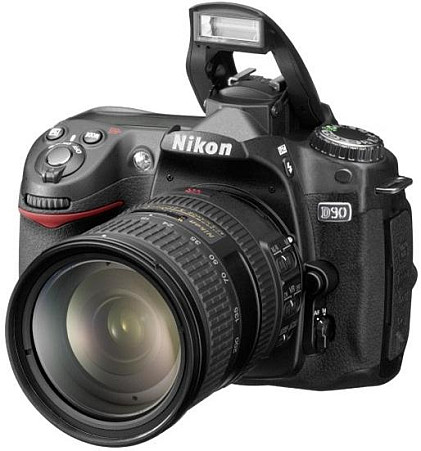 A+D Students Only
(2) Canon EOS 5D Still Camera (replacement cost $5,000)
(4) Sony Alpha A7R Still Camera (replacement cost $4,000).  CTS has (2) 50 mm lenses for this camera, as well as (1) 85 mm lens, and (1) 35 mm lens.
(2) Mamiya  7 II Film Camera  (replacement cost $1000).  Please note that CTS does not have film for this camera.  Film will need to be provided by the user.
(1) Fujica GL690 Film Camera (replacement cost $500).  Please note that CTS does not have film for this camera.  Film will need to be provided by the user.
(20) 35mm Manual Film Camera (replacement cost $400 for camera).  Please note that CTS does not have film for this camera.  Film will need to be provided by the user.
(2) Vivitar V3800N Manual Film Camera (replacement cost $200).  Please note that CTS does not have film for this camera.  Film will need to be provided by the user.
(8) Nikon FM10 Manual Film Camera (replacement cost $300).  Please note that CTS does not have film for this camera.  Film will need to be provided by the user.  
(2) Canon Flash (replacement cost $300 for flash)
(2) Visitor Flash (replacement cost $75 for flash)
Audio
(40) Olympus Digital Voice Recorders (replacement cost $40)
(10) Tascam DR-40 Digital Audio Recorders (replacement cost $200)
(15) ATR 55 Microphones (replacement cost $50)
(17) Audio Technica Pro24-CM Camera Condenser Microphones (replacement cost $80)
(5) Samson UM1/7 LM5 Lavalier Wireless Microphone Transmitter/Receiver (replacement cost $160)
(10) Saramonic SR-XMS2 Lavalier Microphones (replacement cost $50)
(35) VidPro XM-55 Microphones (replacement cost $80)
(10) H5 Zoom Handheld Digital Audio Recorders (replacement cost $270)
(20) Micca Speck G2 Streaming Media Players (replacement cost $40)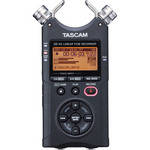 Tripods & Stands
(62) Tripods w/ Bags (replacement cost $175)
(5) Photo Tripods w/ Bags (replacement cost $225)
(6) Mic Floor Stands (replacement cost $25)
(10) Mic Boom (Extension) Poles with shock mounts (replacement cost $185)
Lighting
(16) Lowel Light Kits (3 lights with stands) (replacement cost $800)
New Media Seniors Only
(2) Panasonic DVX100B Package (replacement cost of camcorder $2,000)
(Plus Large Smith Victor Tripod, replacement cost $300) & Rhode Mic (replacement cost $300)
(1) Data Video SE-500 Video Switcher (replacement cost $960)
Memory Cards and Hard Drives
(21) IOGear Pocket Flash Memory Card Reader/Writer (replacement cost $13)
(20) LaCie 500GB Mini Disk Portable Hard Drive (replacement cost $80) 
(8) Film Students Only G-Technology 1 TB G Drive Mobile SSD Hard Drive with USB C Connectivity
Adapters

(10) Apple Thunderbolt to Ethernet Adapters (replacement cost $30)
(10) Thunderbolt to Hdmi Adapters (replacement cost $10)
(10) Apple Thunderbolt to Dvi Adapters (replacement cost $30)
(30) Apple Thunderbolt to Vga Adapters (replacement cost $30)