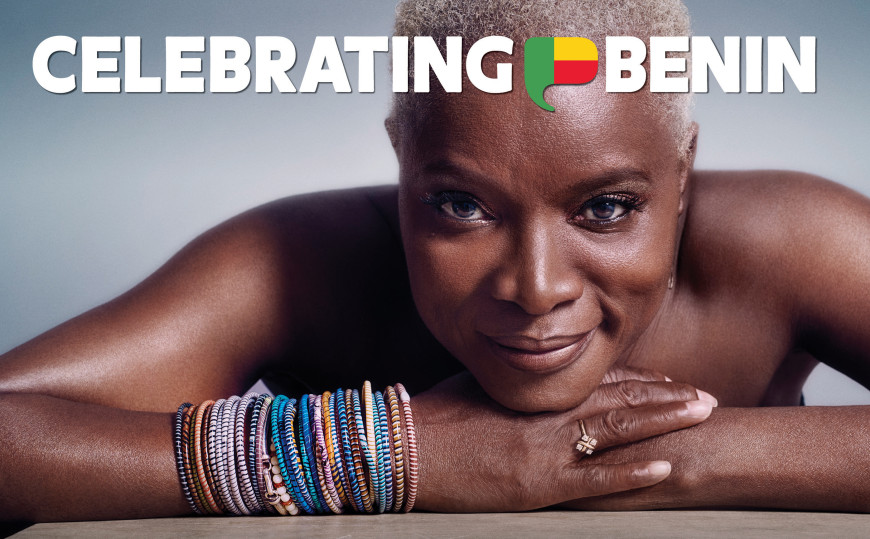 Photo credits: Angélique Kidjo by Sonia and Mauro
(T)HERE: A Global Festival of Arts, Culture & Ideas celebrates Benin
Discover Benin from the past and today through film screenings, fine art exhibitions, musical performances, talks and panel discussions ranging from politics to social justice, literature to art.
September 27–29, 2018
Our inaugural (T)HERE event is a three-day festival and conference to celebrate the culture and history of Benin, West Africa, and to introduce Purchase's new global initiatives. Events will take place at The Performing Arts Center (PAC), the Neuberger Museum of Art, and other campus venues.
All events will be open to the general public. Most events are free of charge except where it says Purchase Tickets; discount combos and Festival Patron Passes also available. For ticketed events: student and faculty/staff tickets $5. See The Performing Arts Center for more details, or call (914)251-6200.
From top left to bottom right: Audace Aziakou Photographer; ISMA student Cornélia Glele; Still from Feels Like Home by Najaia Zeri, shot in Cotonou, Benin; Marie-Cécile Zinsou; Benin International Musical (BIM) by Aube Coeurdray; Egungun in watercolor by Hector Sonon.