Highlights from (T)HERE: Collaborate—An Artistic Residency
Purchase College students, choreographer Marcel Gbeffa, and Benin International Musical
The Collaboration
---
The band Benin International Musical (BIM) returned to Purchase for a week long artistic residency with Beninese choreographer and dancer Marcel Gbeffa, during which they collaborated with Purchase students in the creation of a new dance piece with original choreography and music. 

Many on campus met and interacted with BIM last year during the first annual (T)HERE: A Global Festival of Arts, Culture & Ideas, where they held dance, music and performance workshops with Purchase and high school students, culminating in their U.S. premiere concert.

The Idea
On October 19 at 9:30pm, BIM returned to the U.S. to play at iconic Carnegie Hall. They loved interacting with students at Purchase so much last year that they invited us to collaborate upon their return to New York.
Meanwhile, when Conservatory of Dance students had the opportunity last year to participate in a workshop with renowned choreographer and dancer Marcel Gbeffa, Marcel expressed the same desire to collaborate—and the idea of (T)HERE: Collaborate was born.
The Invitation
BIM and Gbeffa came to Purchase the week of October 21–25 and provided the entire campus community the chance to meet, interact with, and get to know these incredible artists.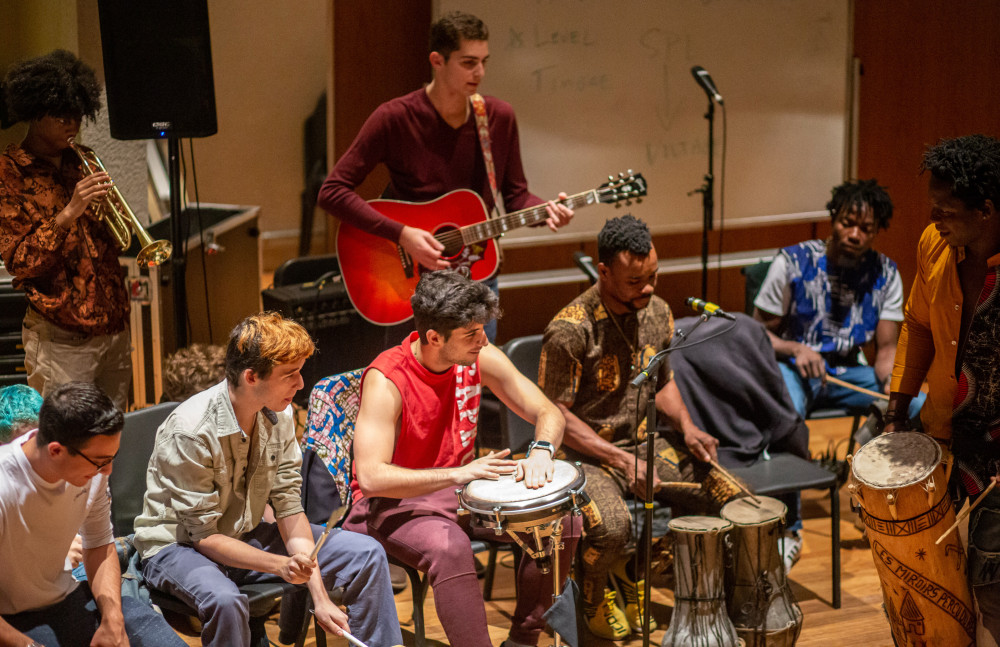 Highlights
Highlights of the week included:
Screening of The BIM Experience (doc film) + Q&A
Panel Discussion: Is There African Music?
Jam Session with the Conservatory of Music students and other student musicians, such as percussionists in the PLJO (Purchase Latin Jazz Orchestra) as well as non-majors.
Master Class/Workshop with Non-Dance Majors where students of all backgrounds had a chance to dance with Marcel Gbeffa.
---
(T)HERE: Collaborate—An Artistic Residency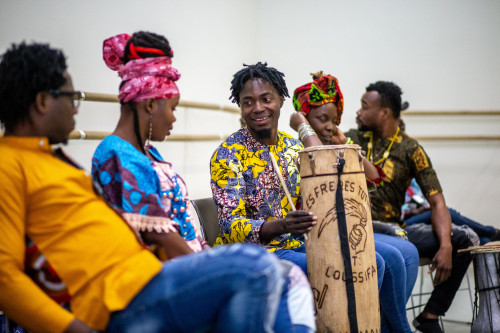 (T)HERE: Collaborate—An Artistic Residency took place October 21–25, 2019 with artists in residence Benin International Music and Beninese choreographer and dancer Marcel Gbeffa.
---
Finally, if you have questions or ideas about cross-cultural collaborations, please contact Anne Kern, dean for global strategy and international programs, directly.