You want to graduate on time. We can help.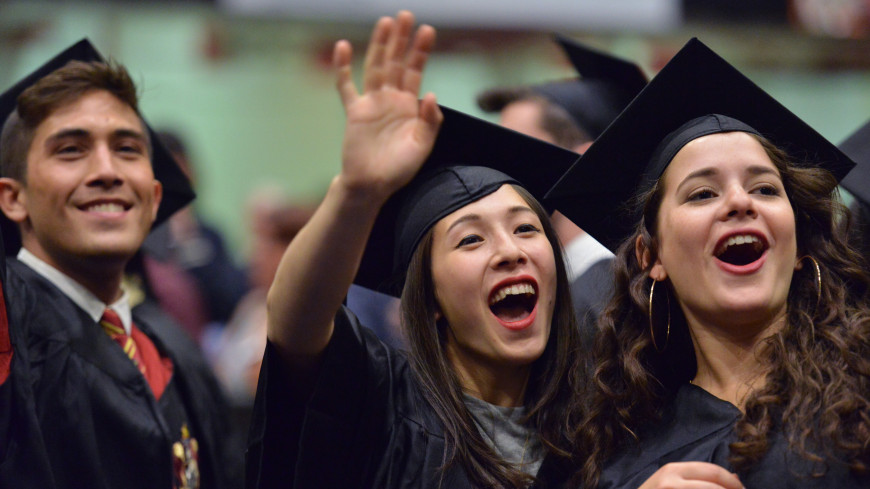 Did you know it will cost you an additional $8,000* to $23,000** or more to complete your degree if you take an extra year?
And that doesn't include lost wages. It's better for your bottom line to finish on time.
Make sure you stay on track to finish your degree in four years. Use the resources below and please reach out when you need help.
*In-state tuition and fees for two semesters
**In-state tuition, fees, and on campus housing for two semesters
---
Know Your Numbers
It's important to take responsibility and be proactive about your degree progress. Keep track of your credits and requirements to avoid any last-minute pitfalls that might force you to delay graduation. 
Use the DPR through myHeliotrope frequently to stay on top of your credits and requirements and meet regularly with your advisor to review.
Undergraduate General Education Curriculum
Regardless of major, every student must take General Education Courses. Be sure you've taken what you need to graduate. Use my Heliotrope to review courses that fulfill General Education requirements.
Declare a Major
Every major has unique requirements. The sooner you declare a major, the sooner you're on a solid path to graduation. You a required to declare a major by the end of your sophomore year.  
Apply for Graduation
Be sure to apply for graduation by the end of your junior year. Advisors will then review your progress and identify requirements you may have missed along the way while  you still have time to make them up.
Submit your graduation application online through myHeliotrope.
Degree Progress Report
Visit the Current Students page and login to myHeliotrope to see your Degree Progress Report. 
Excelsior Scholarship
New York State residents may be able to attend Purchase tuition-free through New York State's Excelsior Scholarship program. Visit the Higher Education Services Corporation website for details. They also answer many frequently asked questions.
Financial Aid
Federal and state financial aid guidelines require you to successfully complete courses, keep your GPA above 2.0, and take courses that apply to major and degree requirements.  
Understand how your financial aid (grants and loans) relates to completing your degree. Make an appointment to speak with a staff member from Student Financial Services.
Catch Up Online
Use the summer and winter breaks to take courses online. Purchase offers a wide variety of 100% online classes. Visit the visit the Summer and Winter Sessions page to see your options. If you need a course not offered at Purchase, visit the SUNY Open Courses site for additional options at other SUNY campuses.