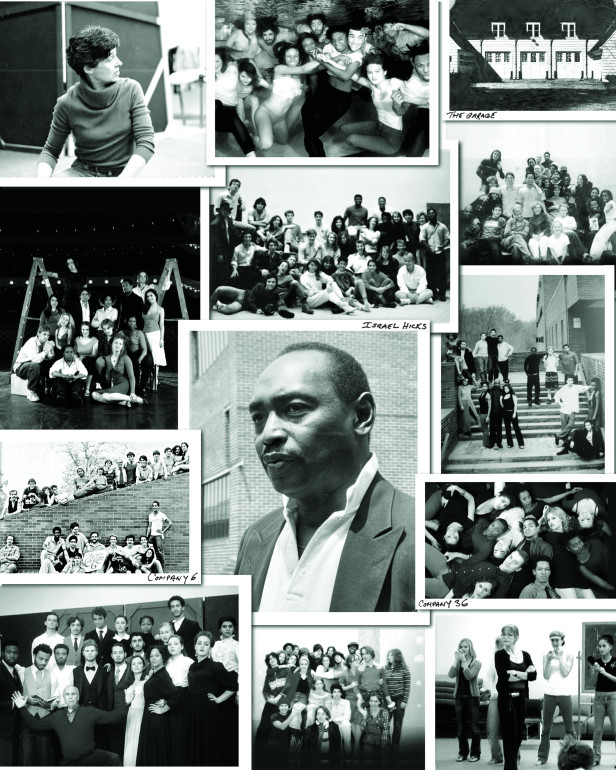 Company 50—the acting class of '26—entered Purchase this fall, a moment that calls for reflection on the history of this distinctive program.
---
It's admittedly abridged, however. To chronicle properly its players and place in the saga of Purchase and the industry at large would fill 10 of these magazines. But here goes…
---
With its remarkable storied beginnings, the Acting BFA program remains snugly perched among the country's most notable programs.
Perennially the underdog among its peers, it produces a steady stream of successful graduates found on stages, screens, within the industry, and far beyond its borders.
While it's universally accepted that there's no such thing as a typical Purchase actor, the program releases unique characters into the world with critical things in common—they're resilient, risk-takers, and ready for whatever life presents. And the ethos, the work ethic, and the dedication to craft have been a throughline for its 50 years.
---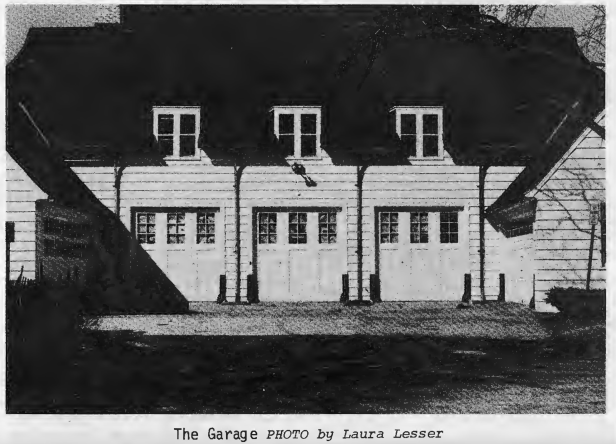 ---
The Backstory
The establishment of the Conservatory of Theatre Arts seems almost fantastical, looking back.
Charged with establishing the college from scratch, founding president Abbott Kaplan invited a colleague, the distinguished theatre artist and advocate for arts education Norris Houghton, to assume the role of the first dean of the Conservatory of Theatre Arts and Film. Houghton agreed and served as dean until 1975.
Kaplan's mission to create an innovative and experimental curriculum would rely on the master/apprentice model of instruction, where faculty would be pulled from the ranks of working professional artists.
Houghton enlisted as cofounders Joseph Anthony and George Morrison. Anthony, a renowned playwright, actor, and director, would become the repertory director and a professor; Morrison, a respected director and acting instructor known for mentoring "actor's actors," would teach in the program for 18 years.
That approach continued through subsequent deans, including director, actor, and writer Joseph Stockdale (1975–1979), playwright Howard Stein (1979–1983), and underground theatre director Larry Kornfeld (1983–1987). Israel Hicks came to Purchase as a visiting professor in 1984, became chair of the acting program a year later, and replaced Kornfeld as dean in 1988, a tenure that would last until 2001.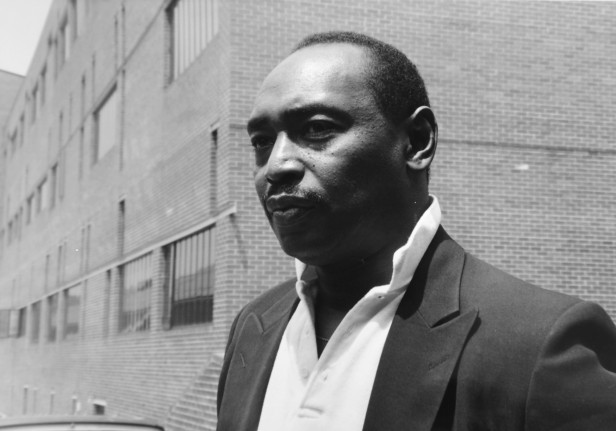 Longtime Dean Israel Hicks
 
An active director himself, Hicks understood that working was good for teaching. "I think you help students more if you take jobs in your field," Mr. Hicks said. "If you don't do that, then you're just talking theory," he told The New York Times when he became dean.
Houghton, Anthony, and Morrison began the practice of numbering each class as a distinct repertory company. Hicks dropped the nomenclature, but Jack Tamburri, current director of the Conservatory of Theatre Arts, brought the tradition back.
---
State School Vibe
The lofty plans of the 60s gave way to the financial realities of the 70s.
Yet Purchase persevered despite the challenges. The atmosphere lent itself to developing and attracting scrappy students across the college, especially in the arts, where they often had to make do with what they had. An impressive cohort of actors attended during those formative years, including Jodi Long'76, Edie Falco '86, Stanley Tucci '82, Parker Posey '91, Ving Rhames, Steven Weber '83, Wesley Snipes '84,and Bob Clohessy '81. And the very first classes used a garage as a performance space until the theatres were built.
Company 1 member Jay O. Sanders '76, who's reportedly the very first actor admitted to Purchase, looks back fondly at those years. His philosophy is firmly rooted in the belief that good theatre is meaningful communication, not the trappings surrounding it.
"You're not coming to impress someone. You're coming to join with them. And it's the coming together that changes people's hearts, changes their lives," Sanders explains. Those lessons were internalized as Company 1 created meaningful theatre experiences within the unvarnished spaces of the garage, their makeshift home.
While dodging mud and construction fencing, Purchase students developed resiliency to adversity. "Some of the most creative works are done in garrets and lofts—they are far from ideal circumstances, but they try the spirit and test the imagination," Houghton told The New York Times in 1975.
That sensibility prevails. "There was definitely a state school vibe in those studios. You did what you could with what you had," says Oona Roche '17.
Waymon Arnette '12 found the ethos impelling. "It's not like other schools where they tell you, 'You're the best, you're the best,'" he says. "Leigh Dillon '79 was a teacher who graduated from the program. She reminded us that the competition is tough. Being the underdog is something that drives us."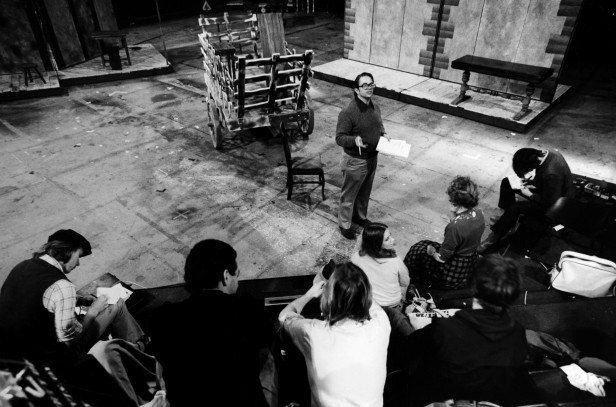 ---
Survival Tactics
From its inception, the Acting BFA program was known for its intensity.
Sometimes described as guerilla-style, the physical, mental, and emotional demands have a single purpose—to prepare actors for the grueling nature of the business. Whether it's the physicality needed to perform eight shows a week on Broadway, the confidence to believe in your artistic integrity when it seems no one else will, or the resiliency to persist despite repeated rejection, the process was the point. It's not about simply imparting a set of skills but training the whole person. While not for everyone, the reputation attracted the kind of emerging actors ready for the challenge. And the ones looking for polish and plaudits went elsewhere.
Le'Asha Julius '12 searched specifically for a school offering this kind of experience. "A school that would let me get down and dirty with my craft. None of the more expensive or polished schools made me feel this way," she says. Put off by other schools' obvious adulation, she recalls her audition at Purchase. "I wasn't sure how it went. It wasn't very easy to read their responses," she says. "I knew right then and there that I wanted to go to Purchase. Purchase was different because it presented a challenge for me. One that would push me to grow and not slide through by being 'the best.'"
Micah Stock '11 describes it as less military and more magic. "It's akin to boot camp in its sheer demands on your time and energy— actors at Purchase spend more time in the classroom than the rest of the school's population," he recalls. "But I've always thought it more like a school of alchemical magic than a military institution. I remember particularly feeling that way in Ronni Stewart's Sensory Actualization class, which can only be described to the outsider as 'magical emotion yoga for actors.'"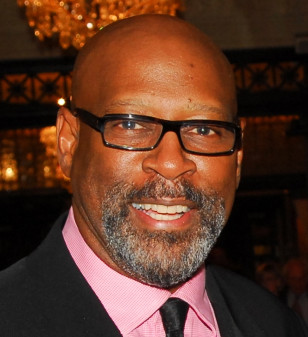 A. Dean Irby Associate Professor of Acting A. Dean Irby, an award-winning director and actor who's been teaching here since 1989, describes how the process encourages students "to break through whatever perceived barriers" have been set by themselves or others to find the essence of who they are as a person. Not to tear them down but to get to their core so they can reveal their instrument.
Unlike a musician or visual artist, "Actors have a much more nebulous kind of entity because their body is their instrument," he says. "The training itself centers on you, the individual, your personality, your talent, your equipment, all of that, and it centers on the kind of personality you bring to it."
Sam Wolkow '15 appreciates the intensity of the program and its enduring lessons. "There were some very late nights and emotionally draining weeks, but some friends and I bonded in taking on the challenge, and I think we all thrived," he recalls. "I'm grateful for what Purchase taught me about myself: that even under stress, I can remain strong, vulnerable, receptive, and expressive all at the same time; that I can trust in my own willpower and imagination as inexhaustible sources."
---
Describe a Purchase Actor
---

"As a Purchase actor, I'd say there's no such thing as a Purchase actor." —Micah Stock

---
Quirky, unconventional, offbeat, diverse.
One of the universally agreed-upon ways to describe Purchase actors is that they can't be easily categorized or pigeon-holed.
"There is no cookie-cutter example of a Purchase actor," says Irby. "There is a quality of daringness. There is something different in our folks being willing to take risks and push themselves."
In June of 1983, the Conservatory of Theatre Arts and Film was admitted into the League of Professional Theatre and Training Schools, a prestigious organization that represented just 13 educational institutions in the U.S. By 1988, the League broke into smaller cohorts. Purchase, Carnegie-Mellon, Boston University, and North Carolina School of the Arts became known as the Consortium of Conservatory Theatre Training Programs. 1
In the past, all four schools would showcase seniors to industry professionals together. (Now they showcase separately.) Claire Jamison '13 recalls the vivid description painted by her former voice professor. "David Wells used to say that when Purchase would do showcases with other schools, North Carolina would walk on all polished and clean. Juilliard students would walk on with this certain strut. And when the Purchase actors came on, it looked like someone just opened the door to the street and invited 15 people in. I love that!" she says.
Irby recalls the group showcases. "Purchase would have more ethnic diversity than all the other schools combined. It would be amazing."
When groundbreaking shows like Oz and The Wire hit the airwaves in the late 90s and early 2000s, Purchase actors were cast in huge numbers because they needed gritty actors who looked like they were from the street. "I remember watching an episode of Oz , and there were six Purchase graduates in that one episode," Irby recalls.
Irby also enthusiastically points to a current standout: Nicco Annan '98 , who plays a genderfluid strip club owner on the Starz hit drama P-Valley . "We have a graduate right now who is playing the most outrageous, far-out character on television today, Uncle Clifford," he declares.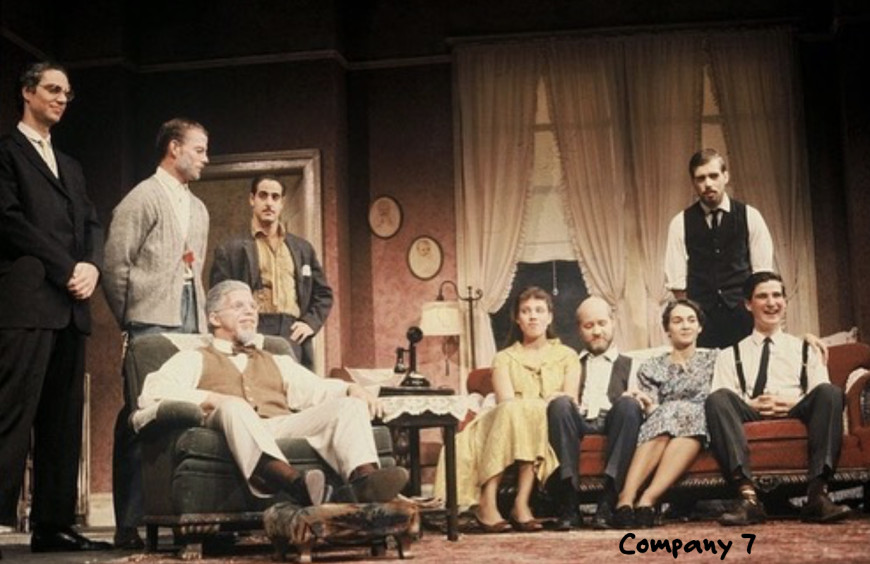 ---
Balance and Faith
Like it or not, actors are defined by their choices.
Remaining true to artistic integrity while balancing career realities can produce brilliant results.
"You're constantly wrestling with the outside impression of you," says Sanders, whose career is rooted in classical theatre and new plays. "My life is about vision, not about product." But he balanced working in film and television for the experience and the financial support. "You'd make a lot more money doing those things than theatre. I'd do a day or two on a soap and make a couple of thousand dollars and go back to doing a $400 or $500 a week job off-Broadway. Everything was about balance for years." Yet the true north of his artistic compass has pointed firmly to storytelling for more than 35 years. "I still have the passion. That, to me, is the heart of it. Everything else is a sideline. It's not about being rich. It's not about being famous. That won't sustain you. What will sustain you is your passion to tell human stories honestly and deeply."
While Sanders' choices exemplify longevity and balance, the career of Marjan Neshat '98 is a case study of tenacity and perseverance. "I've seen her in auditions, I've seen her in waiting rooms, and she has been plugging away at it this for a long time," says Irby. "Things are beginning to happen for her." After a standout 2021–2022 season in three remarkable roles off-Broadway, she's currently starring in Sandra , a one-woman thriller, at the Vineyard Theatre.
Even when success comes right away, it still may have some valuable lessons to impart. "The side of the road to success is strewn with those people who had a great deal of talent but did not have the mental capacity or personality to handle what that talent could bring," says Irby.
"Success, as they say, is a double-edged sword," says Stock. "I think the most palpable lesson was that I couldn't place my attention solely on external validation because that comes and goes like the weather. I knew that there had to be a more long-term creative engine cultivated in me that wasn't based solely on public displays of achievement."
In the downtime between roles, when the waiting can begin to sow doubt, many alumni turn to other pursuits. The belief in one's own value as a creative person with a voice and a message worth sharing can be liberating and a safe haven when times get rocky.
Jamison has struggled with feelings of impatience or doubt, but tapping into the training provides reassurance. "There's value in yourself as an artist no matter where you are," she says. While she's bounced between representatives and is yet to find someone with whom to build a steady and healthy working relationship, "That has forced me to find my own agency and my own creative voice in writing and producing plays and filmmaking. This training, you will incorporate it into whatever field you go into."
"Doubt and faith are like dark and light; they exist at the same time," says Roche. "Of course, moments of doubt are natural. But there is a resilience that is so necessary on the other side of training in the professional world."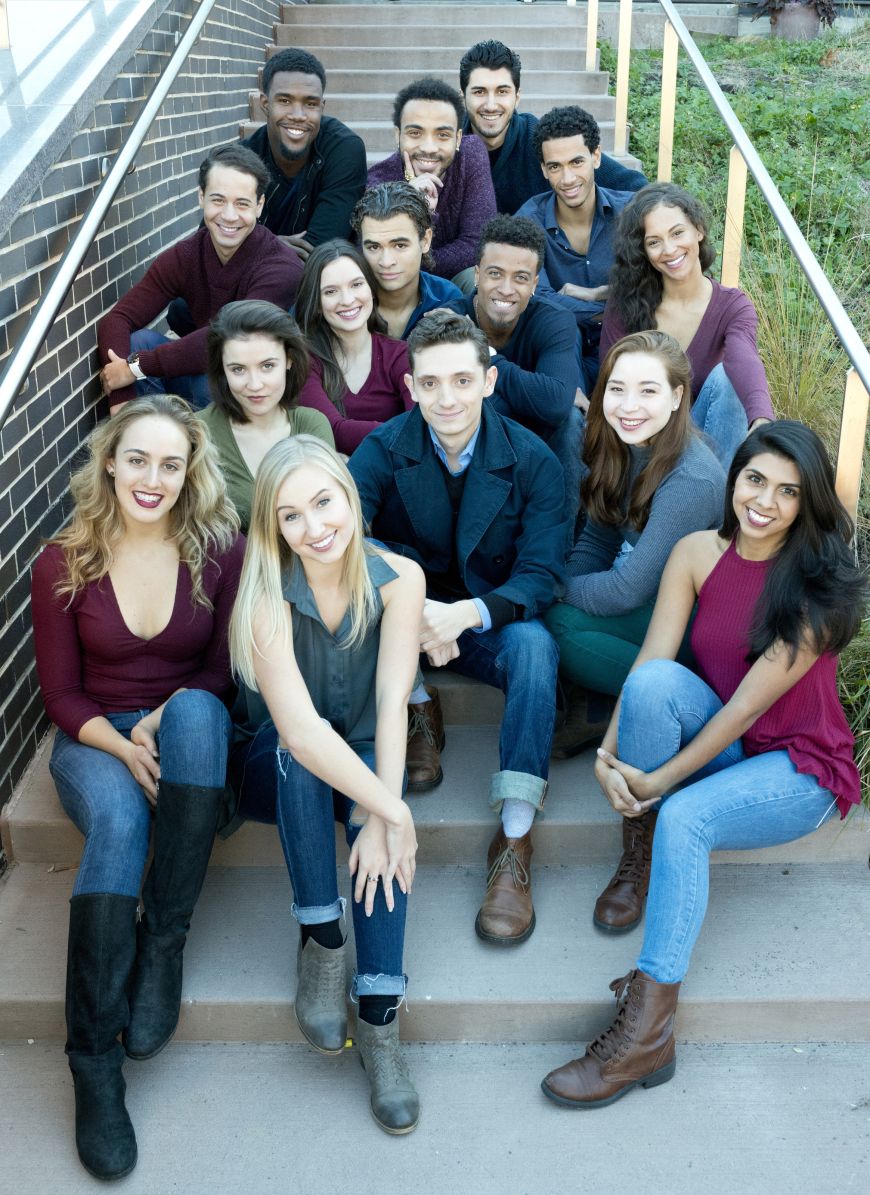 Company 42 / Class of 2017
Profound Versatility
Since the training is about so much more than acting skills, the lessons imparted transfer easily for those pursuing different artistic disciplines and other fields entirely.
Julius and Wolkow have focused on music. "Acting was totally helpful for my music career," says Julius. "I am able to feel confident and comfortable in front of an audience. I am able to understand what it means to have a great stage presence and really put on a show. Even in things like my vocal delivery and the importance of warming up my voice and body before a show."
James Ortiz '10 is a sought-after theatre puppet designer. He routinely taps into his training in action and objective work as he teaches others as puppeteers. "Normally, it's three to five actors who have to work as one, breathe as one, and think as one. And the best way to do that is for us to come up with a shared language," he says. "So what does this character want? Let's use verbs. I literally pull out the old Stanislavsky worksheets. Here's a list of verbs: to kiss, to kill, to harm, to write. And I use that constantly."
But these stories simply scratch the surface of the variety of success stories in and out of the industry. Emily Fleischer '11 and Kate Murray '08 are casting agents, Bavani "Bavs" Selvarajah '14 is a professional skydiver, Kathryn Philip Hecht '96 is the founder and executive director of the Alexander Valley Film Society in Sonoma County, CA, and Melissa Toomey '12 is an emerging playwright. (Share news of your own or someone else's journey at alumni@purchase.edu)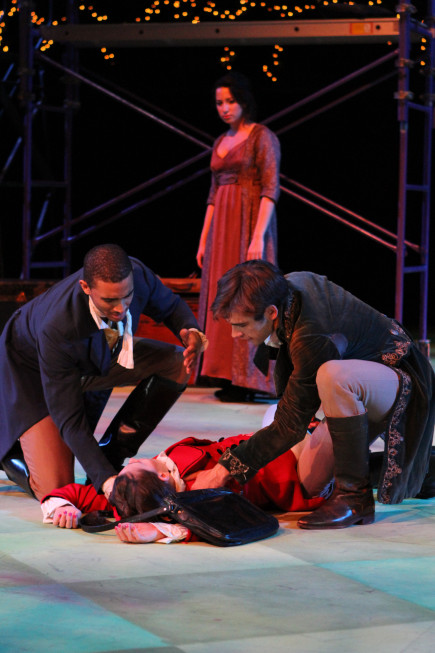 ---
The Fires Within
According to the database, Purchase has graduated 688 acting BFAs since its inception—a distinguished and exclusive club of accomplished members who rely on each other and recognize the power of their shared experiences.
And what's it like when one Purchase actor encounters another in the wild? "I'll acknowledge that there's often a knowing look that passes between us, even when meeting for the first time, that is a look of shared knowing and a shared language," says Stock. "When someone goes to Purchase, I assume that they're the kind of actor who won't sit around and wait for someone to make a choice for them and who will create a roaring fire from very little tinder."
Purchase proudly continues its tradition of providing the spark.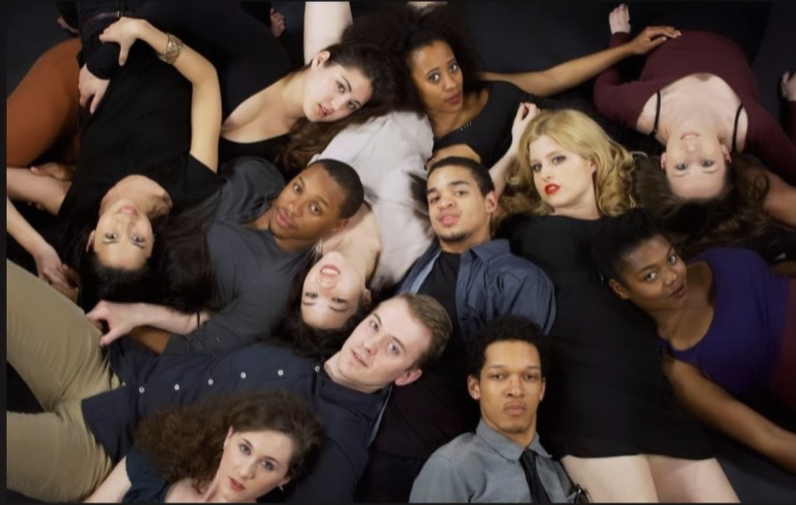 ---
Editor's note: It would be foolish to believe the complete history of the acting program and the extent of its reach could be captured in so few words. We attempt here to honor this moment in time with a few voices and call upon those touched by the program to share their knowledge and personal experiences for further use in documenting the program.
Many thanks to the actors featured for their generosity and time sharing their experiences.
---