Lina Marcela Ruiz-Grajales '19 is currently a student at Columbia University studying biological science as a Provost Diversity Fellowship Program 2022 Recipient.
Interested in evolution and genomics, Ruiz-Grajalesworked with Associate Professor of Biology Mark Jonas '03, investigating how changes in genome-wide methylation affect responses to elevated carbon dioxide in the model plant Arabidopsis thaliana.
During the summer, she participated in the Amgen Scholar Program at UC Berkeley, where she conducted research on phage-mediated protection against Pseudomonas syringae in tomato plants.
She served as a Learning Assistant for General Biology I Lab and presented her research at ABRCMS 2018 (below).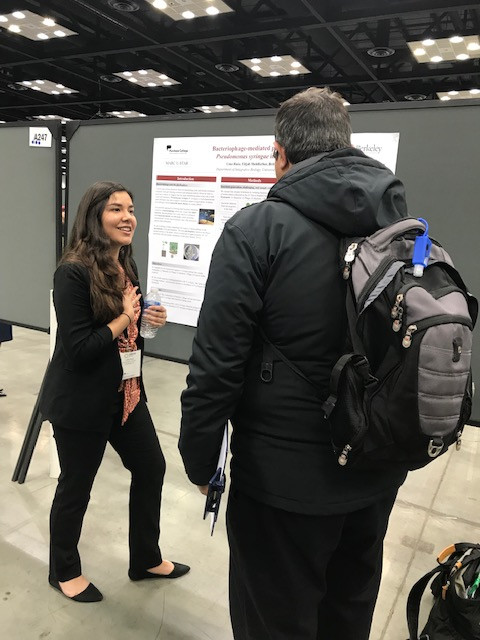 Awards / Residencies
MARC U*STAR Scholar
Member Sigma Xi, Honors Research Society