MARC U*STAR Honors Program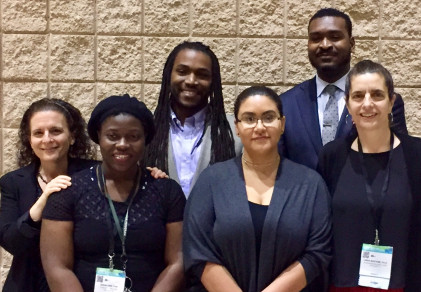 The Purchase College Maximizing Access to Research Careers/Undergraduate Student Training in Academic Research (MARC U*STAR) Honors Program is sponsored by the National Institute of General Medical Sciences/National Institutes of Health (NIGMS/NIH).
The program supports academically talented students from groups underrepresented in STEM who intend to pursue a PhD or MD/PhD.
Support and Training in the Junior and Senior Years
Tuition, fees, and health insurance
$1,000 per month stipend
4 semesters of research at Purchase College
10-week national summer research experience 
Attendance at scientific conferences
Bi-weekly program seminars

Jordan Billups
I am a senior math/computer science major and I am interested in the intersection of computer science and biology. This past summer I participated in the Rosetta Commons REU at Northeastern University. As part of the internship, I added features to a puzzle-based human computation game which leverages human problem solving skills to predict protein structures and even design new proteins. In particular, my research focused on encouraging players to explore a broader range of possible puzzle solutions and, hopefully, generate more diverse structure predictions. I will be giving a poster presentation based the results of that research at ABRCMS in November and intend to continue the work for my senior project.
After graduating from Purchase College I plan to pursue a Ph.D. in bioinformatics. 


Sarah Ann King

I am a third year biology major. I began college at Nassau Community College. I have had an interest in biology and biological technology for as long as I can remember.  I am currently conducting research on the interactions of the antimicrobial peptide Maximin-3 and manufactured lipid membranes, under the supervision of Dr. Elizabeth Middleton. I serve as a peer tutor for General Biology, Biochemistry, Cell Biology, and Statistics.
Following the completion of my bachelor's degree, I will pursue a doctoral degree and research career in regenerative medicine.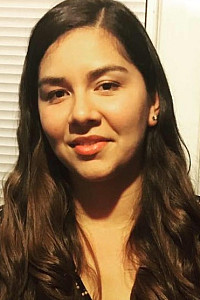 Lina Ruiz
I am a second year biology major. My fields of interest are Evolution, Genomics, and Ecology. I am working with Dr. Mark Jonas, investigating how changes in genome-wide methylation and point mutations affect responses to elevated carbon dioxide, in the model flower plant Arabidopsis thaliana. I am currently a tutor for General Biology I and Cell Biology.
After graduating from Purchase College, I plan to pursue a Ph.D. in Evolutionary Biology. 
​

Pamela Grigas
I am a senior psychology major and a MARC U*STAR scholar. This summer I was a research assistant at Columbia University and worked with my faculty mentor Dr. Van C. Tran on a project about gentrification and psychological well-being. This fall I am beginning my senior project with the guidance of my faculty advisor Dr. Krystal Perkins. My work will focus on racial stress and mental health/well-being. In addition, I am currently a teaching assistant for Research Methods I.
After completing my bachelor's degree, I plan to complete a Ph.D. in social or clinical psychology and study racial and ethnic differences in terms of racialized experiences, mental health, and health disparities.​ 

Jedial Desir

I am a third year biology major. I received an associate's degree from Westchester Community College. I am currently extending research I began this past summer with Dr. James Daly on the isolation and characterization of bacteriophage. 

After completing my bachelor's degree, I plan to receive my PhD in genetics and graduate from medical school.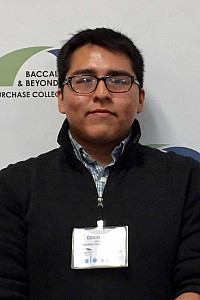 Germain Meza
I am a junior transfer student in the environmental studies program. I started working towards a career in the environmental field at Westchester Community College. My areas of interest include Ecology, specifically fresh water habitats, and Chemistry. This past Summer, I worked with Dr. Ryan Taylor in research around the use of drones in field work. I am working with Dr. Taylor again this Fall on investigating levels of conductivity in the local stream around the Purchase College campus.
After receiving my bachelor's degree from Purchase, I plan to pursue my Ph.D in Chemical Ecology.