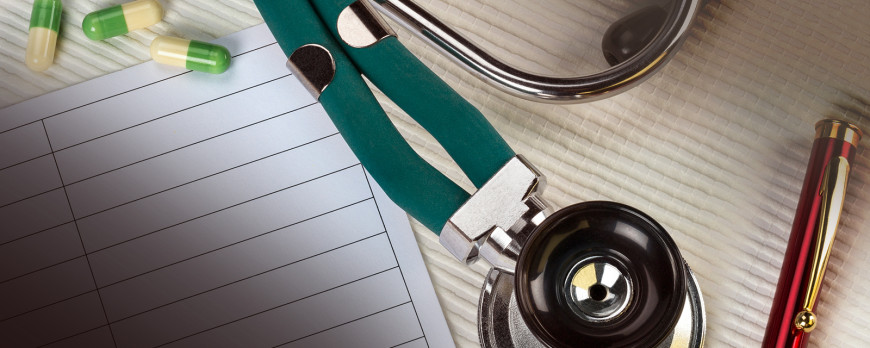 The premedical studies program at Purchase College provides each student with the basic courses needed to prepare for professional schools in medicine, dentistry, veterinary medicine, and other allied health careers.

The program's focus is on the preparation for success on the appropriate entrance examinations, and the application to and acceptance by the professional school. Although premedical students need not major in the sciences, many do and have found such programs as biology and chemistry to be a successful route.
Basic Science Courses
All premedical studies students must complete Introductory Statistics and one year each of General Biology with labs, General Chemistry with labs, Organic Chemistry with labs,  Introductory Physics with labs, and Biochemistry with lab. Introductory Psychology and Introductory Sociology are also required from most schools. Some schools or professions may require additional courses, such as Calculus, Microbiology, or Genetics. Students are encouraged to survey the requirements of schools where they plan to apply to ensure that all requirements and most (if not all) recommended courses are included in their academic plan. In some cases, students interested in allied health careers may substitute certain other prerequisite courses at the discretion of the Premedical Advisory Committee.
Advanced Science Courses
In consultation with a premedical advisor, students select a minimum of two advanced courses based on their interests and/or deficiencies. Many medical schools either recommend or require certain advanced science courses. It is also beneficial to demonstrate the student's ability to successfully undertake more rigorous courses in the sciences, and the extra studies may improve the student's chances for success once enrolled in the professional school. In some cases, credit for prior academic work may be given for one or both of these courses at the discretion of the Premedical Advisory Committee.
Clinical or Research Experiences
Commitment to a medical career should be founded upon experiences that demonstrate knowledge of the actual realities of the medical professions, and should be based upon personal experiences. This requirement may be fulfilled by a variety of off-campus internship or volunteer clinical experiences, as well as previous or current employment. Internship opportunities may be explored through discussions with a faculty advisor or a counselor in the Career Development Center.
GPA Requirements
Students must maintain a 3.0 GPA in all related coursework at Purchase College. Students who did not meet this average while a student at Purchase, but holds a 3.0 GPA or higher in a Masters Program in a scientific field, will be admitted for an interview. Post-baccalaureate premedical students who do not meet this average upon starting coursework at Purchase may begin under provisional terms but must maintain a 3.2 GPA after their first semester at Purchase.
Professional Entrance Examinations
Most professional schools accept applications during a six-month period, beginning in June and extending through the fall of each year, with entrance anticipated for September of the following calendar year. Students are encouraged to apply early, as statistics indicate greater success for early applicants, qualifications being equal. Because the results of August and September professional examinations are usually not available early enough for the fall admission decisions, students are encouraged to complete the science requirements before the end of the spring semester and take the Medical College Admissions Test (MCAT) during May or June.
SUNY Upstate Medical University College of Medicine, Guaranteed Entrance Program
Purchase College has an agreement with SUNY Upstate Medical University College of Medicine that allows admitted Purchase students seeking any degree (BA, BS or BFA) to be guaranteed acceptance into Upstate's doctor of Allopathic Medicine (MD) Program if they satisfy the following eligibility requirements:
Eligibility

Precollege
An excellent high School GPA with a 90% average minimum.
Extra-curricular activities that document some experience in a healthcare setting and commitment to service work.
Combined Math and Reading SAT scores of 1360 or better or ACT score of 29 Composite or better.
Purchase
Completion of graduation requirements for the specific degree program.
Completion of Medical School prerequisite courses: Biology 1 and 2, General Chemistry 1 and 2, Organic Chemistry 1, General Physics 1 and 2 including labs for all listed courses, Biochemistry and Statistics, with  no grade lower than a B.
Carry a full course load of at least 12 credits each semester.
Maintain a cumulative GPA of 3.50 or higher.
Completion and documentation of 40 hours of volunteer service while an undergraduate.
The MCAT requirement for admission into Upstate is waived for individuals that are accepted into the program. 
For additional information on application and curriculum requirements, please see the contact Caitlin Read, Dean of Enrollment Management , Purchase College for details.
SUNY Upstate Medical University College of Medicine, Early Assurance Program
In addition, Sophomores at Purchase College in any major are eligible to apply to the Early Assurance Program at Upstate Medical.
Eligibility
Must have a 3.5 minimum GPA each semester with no grades lower than C
Score 509 on the MCAT
SAT score of 1360 or higher
ACT score of at least 29 composite
5 out of 8 science courses completed prior to application ( 3-4 semester hours for each)

​General Biology and lab
General Biology 2 and lab
General Chemistry 1 and lab
General Chemistry 2 and lab
Organic Chemistry 1 and lab
Bio Chemistry
General Physics 1 and lab
General Physics 2 and lab

Applications open March 1 and students should  apply by July 1.
3 semester hours of Pre-Requisites should be completed prior to enrolling as a medical student.

English elective
Composition or Writing 
Statistics
For additional information about the application process and program, contact  Isabelle Appler, Associate Director of Admissions at SUNY Upstate Medical, admiss@upstate.edu . 
Premedical Advisory Committee
Assistance for students is available from the Premedical Advisory Committee, which advises students on planning programs, choosing careers, and selecting and applying to schools. Students interested in health careers should seek out a member of the Premedical Advisory Committee as their academic advisor.
Premedical Student Responsibilities Before Interview
Students who want the assistance of the Premedical Advisory Committee must establish and manage their files through www.Interfolio.com, a Web-based credential service used by the Career Development Center (CDC). Students should schedule a meeting with a counselor in the CDC, who will assist the student in establishing and maintaining their Interfolio.com credential file. It is the student's responsibility to consult with the CDC about Interfolio credential management well before the deadline and make certain that all materials, including letters and transcripts, are received on time. Before scheduling an interview with the Premedical Advisory Committee, students must have submitted the following materials to their Interfolio.com account:
Transcripts from all educational institutions; the Purchase College transcript must include at least four science courses
Letters of recommendation: a minimum of four confidential letters; several should be from Purchase faculty
Entrance exam scores: may be completed after the committee interview but before the committee letter is finalized
Résumé
Autobiographical statement
Students with complete Interfolio files and acceptable GPAs are interviewed by the Premedical Advisory Committee. This interview also provides a practice experience to prepare the student for the medical school interview process: the faculty may be able to provide feedback and advice on ways to strengthen the student's application or interview skills. Interviews often take place at the end of the spring semester and the beginning of the fall semester. In general student files must be completed 3 weeks prior to the interview appointment, and students must request a place on the interview schedule at the Career Development Center. For additional information, please consult with a counselor in the Career Development Center or a member of the Premedical Advisory Committee.
Postbaccalaureate Premedical Studies
In addition to its undergraduate program, the School of Natural and Social Sciences welcomes students who already hold a bachelor's degree in another discipline and who wish to complete their science preparation for medical or other professional schools. The post-baccalaureate premedical studies program offers these students the academic coursework needed to prepare for professional exams and applications, internship or research opportunities, and advising through the Premedical Advisory Committee.
Students can register for the Postbaccalaureate Premedical Studies classes here
---
For more information call (914) 251-6631 or email premed@purchase.edu.