Max "Hops" Pearce '18 earned himself a spot as a guard on the Harlem Globetrotters after competing in the State Farm College Slam Dunk and 3-Point Championships in March 2018. 
Pearce was a guard on the Purchase basketball team, and as an economics major, he won Purchase College's first annual Start-Up Pitching competition.
He has also uses his platform to speak out against injustice. Read more on CNN.com about his reaction to an incident on a morning show airing in Alabama.
His passions outside of basketball include riding his unicycle, playing chess, drawing, and inspiring kids via social media. He's got quite the Instagram following, with 135k followers and counting.
Pearce runs a non-profit organization that aims at giving aspiring young athletes the resources necessary to become successful on and off the basketball court.
His pivot to fine art saw an exhibition of his work presented by the gallery N'Namdi Contemporary Miami. The Art of An Athlete was on view during Miami Art Basel 2022.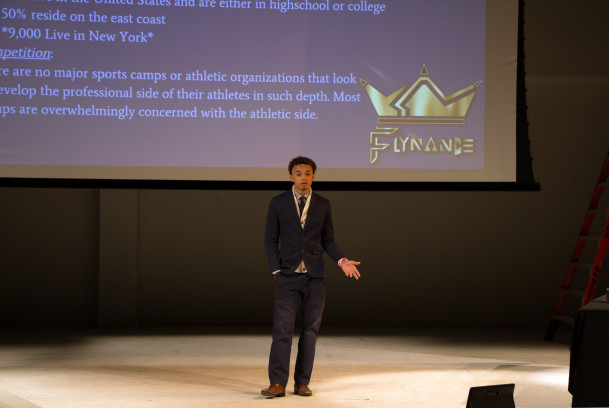 Awards / Residencies
2018 ESPN College Slam Dunk Championship Semi-Finalist
2020 ESPY'S Honorable Nominee 'Can't Stop Watching Moment of the Year'
1st NCAA Division III Basketball player to be fully featured in TWO video games (NBA2k and NBA Live)
2021 Tuckahoe High School Basketball Hall of Fame Inductee