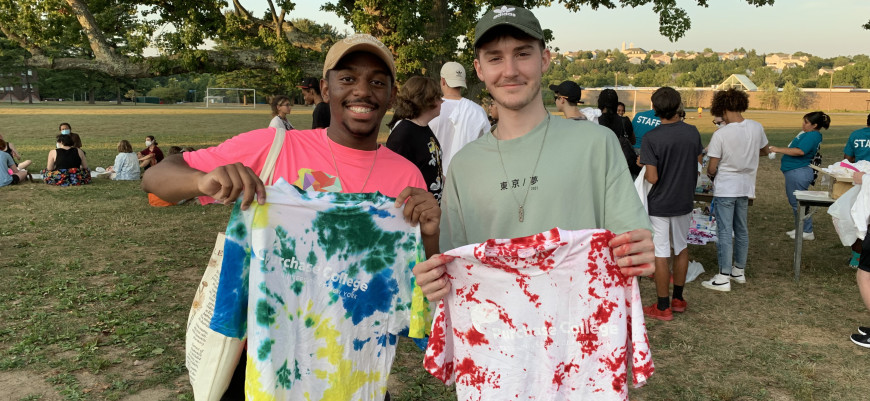 It's Easy to Get Involved.
This isn't the campus where students say "there's nothing to do here."
On any given day, there are numerous events and activities for students to enjoy—performances, concerts, exhibitions, games, lectures, film screenings, and more. It's actually a proven theory that the more you're involved on campus, the more successful you will be. Trust us, it's true, and we're here to prove it!
What could be better than attending a free yoga class, catching a new documentary screening, cheering on the Panthers at a home game, and seeing a world-renowned composer… all on your day off! And the best part, most of these events are free for students and their guests!
Take a look around, see what catches your eye, and get ready for an awesome college experience.
---
Check out the Purchase College events calendar to see all of the fun and exciting events coming up this semester.
---

The Office of Residential and Student Life (RSL) works as a cohesive team of full-time professionals and undergraduate student staff.
RSL encompasses the following areas at Purchase College: New Student Orientation, Student Involvement, Residental and Commuter Student Life, Housing, and Campus Traditions
We create opportunities that support all students to become engaged and empowered citizens of an inclusive, diverse learning environment. We invite you to participate in educational and social experiences designed just for you. Engaging with the community will enhance your experience here and enrich the overall campus environment.
Mission Statement
Residential and Student Life seeks to create a safe and welcoming learning environment for all students—one that fosters their inclusion and participation in the campus community through services, programs, and meaningful partnerships.
---
Follow Along
Be sure to follow us on Instagram @purchasersl.