Through the Office of Community Engagement, on-campus housing is offered to full-time, matriculated students.  All residents must attend class and be enrolled for a minimum of 12 credit hours each semester.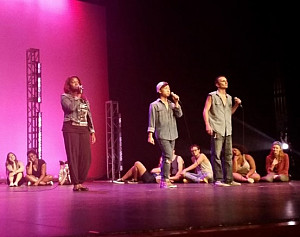 For the Fall 2019 semester, freshmen are guaranteed housing provided OCE has received all of the following by May 1: 
the Enrollment Deposit of $150.00
the Housing Deposit of $250.00
the completed Residence License Agreement
Assignments are made based on the availability of spaces on campus. OCE makes every effort to offer students their preferred housing type; however, it is not guaranteed.  Once your enrollment deposit, housing deposit and residence license agreement have been received, you will receive a Housing Assignment Notification from our office.  You will be notified of your room assignment by early August.
For the Fall 2019 semester, our office will begin to process transfer student housing applications after June 1.  You will be notified of the availability of housing after that day.  Incoming transfer students are not guaranteed on-campus housing after the date of June 1.
For the Spring 2019 semester, housing applications will begin to be processed by the date of  November 1. Spring 2019 bills are due on the date of January 9, 2019.
Freshmen are assigned to either Big Haus, Farside or Crossroads residence halls, in double or triple room accommodations.  Once you submit your housing deposit, you will be asked to respond to a series of personal preferences.  These preferences are utilized to match freshman students with similar responses. 
5000
<div class="faq"><div class="question">I am not eligible for the apartments, but I really want to live in gender-neutral housing this year!</div><div class="answer truncate"><p> Gender-neutral housing has been expanded! There are gende-neutral housing options in all of our housing communities on the campus!</p><a class="more" href="#">keep reading »</a></div></div>
<div class="faq"><div class="question">I am not a member of a four-person group, but I want to live in gender-neutral housing.</div><div class="answer truncate"><p> While you do not have to have a four-person group to attain this housing, our department has to ensure that we are truly creating a safe environment for those students who choose to live within this housing community. If you select a space that is not filled, you may be moved in order to fill another gender-neutral area.</p><a class="more" href="#">keep reading »</a></div></div>