Sally
Subjects: Writing, Creative Writing, Playwriting/Screenwriting, French
About Me: Hello! My name is Sally Camara. On top of being a Creative Writing, Playwriting and Screenwriting double major, with a double minor in Psychology and Global Black Studies, I am also a Resident Assistant and an elective board member of OAPIA. Some of my hobbies include venturing into the deep dark crevices of Food Insider and tarot card readings on Youtube, adding restaurants and hot spots on my "Places to Travel" list, and reading up on social theories, systems, and revolutionaries. I can't wait to meet you this semester!
Julia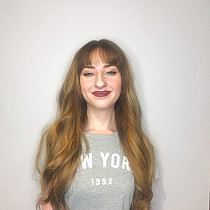 Subjects: Writing, Cinema Studies, Literature, Screenwriting, Time Management
About Me:
My name is Julia, and I am currently a Junior in Cinema Studies with a double-minor in Screenwriting and Literature. Watching, writing, and talking about films is my ultimate trio, but when I'm not engrossed in cinema, I enjoy listening to music, hanging out with my friends, and working hard on my personal projects. However, I am usually busy as can be running around campus, whether I'm tutoring, giving tours to prospective students, engaging with my clubs, grabbing a third iced-coffee at Starbucks, or studying in the library. I look forward to working with and helping you if you stop by the Learning Center!
Michael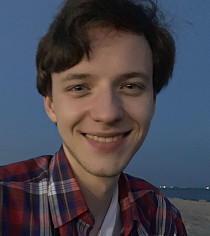 Subjects: Writing, Literature, History
About Me: Hi! My name's Michael and I'm a Junior currently double majoring in History and Literature. In my spare time, I love reading and writing (especially poetry), playing guitar, talking about American History, and just lounging outside! I hope to help fellow students with essays and other writing pieces because I know how difficult adjusting to, and maintaining, college-level writing can be sometimes. Another small fun fact: I am
anti-ice cream cake (just choose one or the other!)