First Year Learning Communities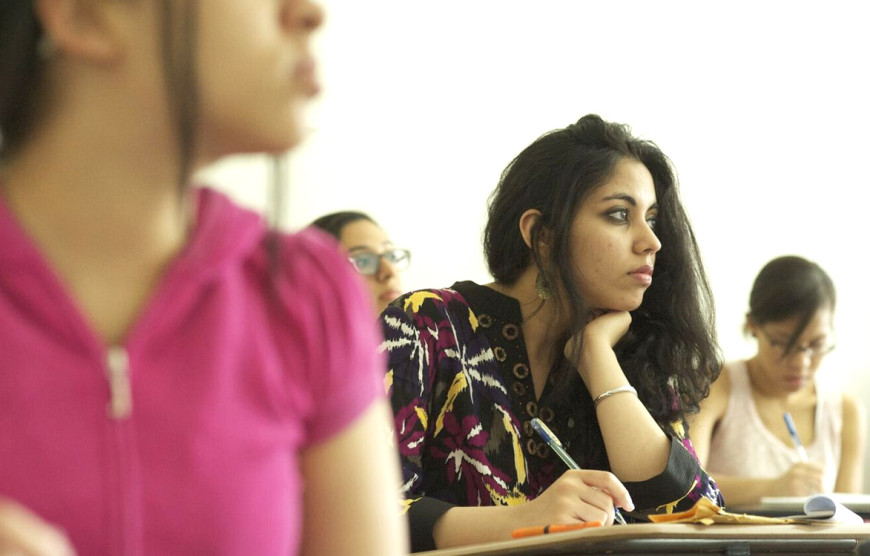 Explore a thought-provoking topic, bond with your peers in small groups, and build your confidence.
Choose Your First-Year Experience
We provide a solid footing at the starting line for all. College Writing and a choice of First-Year Seminar options are required. Choose from either a First-Year Seminar OR a First-Year Learning Community Seminar. Both bring together BA and BS students in the liberal arts and sciences in small group discussions. (Students in the arts earning BFAs and MusBs have first-year programs built into their curriculum.)
---
First-Year Learning Community Seminar
Taught by faculty, First-Year Learning Community Seminars (FYLC) are small, innovative classes with topics that reflect the instructor's intellectual interests.
Limited to 20 students each, FYLC Seminars provide students an opportunity to engage with faculty and peers on topics of intellectual and social significance in a small class environment. The FYLC seminar reflects the faculty member's unique area of study and interests. The FYLC Seminar promotes exploration of higher education, intellectual exchange, critical thinking, and community.
FYLC Seminar Details
Three credits.
Open to first-year students (and new transfers with less than 30 credits) in BA and BS degree programs in the School of Liberal Arts and Sciences as well as students in the BA Theatre and Performance program.
Open to both residential and commuter students.
Includes placement in a companion course, generally College writing or another general education course.
Taught by faculty or faculty-in-residence, who also serve as students' academic advisors.
Each FYLC seminar has an assigned peer mentor.
Includes an invitation to the FLYC Fellows extended orientation program. 
FYLC Foundation Program
Those who opt to enroll in the FYLC Seminar are encouraged, but not required, to attend an extended overnight foundation program. The two and a half day program allows a deeper dive into the college life transition and a connection with peers in the seminar.
The program will run from August 23 to August 25 (just prior to the start of the semester).
FYLC Seminar Learning Outcomes
Foster academic success
Discover and connect with Purchase College
Promote personal development, wellbeing, and social responsibility
Develop critical thinking and reasoning skills
How to Apply
Students can choose a First-Year Learning Community Seminar of their choice (up to three options) during the registration process. Students are placed in Seminars on a first-come, first-served basis. If a student's first choice is full, they will be assigned to the second or third choice based on availability.
Seminar Topics and Faculty