Associate Professor of Journalism
Andrew Salomon worked for two decades as a daily journalist: as an assistant sports editor at The Washington Post, assistant arts and entertainment editor at Newsday, and as national news editor at Backstage magazine. He has reported extensively on labor strife in Hollywood and on Broadway, as well as on the intersection of technology and the arts.
Representative Courses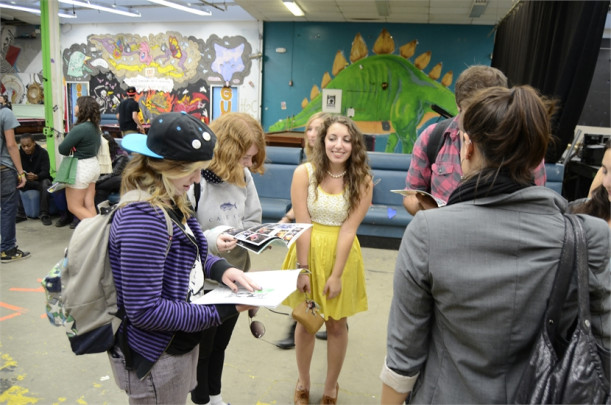 Christie Rotondo (Class of '13), center, at the launch party for Issue #1 of The Beat.
Publisher/Faculty Adviser, The Beat
The Beat of Music Journalism
Journalism I
Criticism & Reviewing Workshop
The History of Journalism
Literature of Journalism