Lucy Wijnands '20 Wins Prestigious Ella Fitzgerald Jazz Vocal Competition
And learned of her win on what would have been Fitzgerald's 104th birthday.
Congratulations to Lucy Wijnands '20 (jazz studies) who recently won the prestigious 2021 Ella Fitzgerald Jazz Vocal Competition in Washington DC.
While at Purchase, Wijnands was an Ella Fitzgerald Memorial Scholar.
The fourth annual competition, sponsored by the Blues Alley Jazz Society, "reflects a decades-long effort in the making to return one-of-the world's most critically acclaimed voices back to center stage." The competition took place virtually on April 24 at the National Press Club. Wijnands heard the news she won the competition on what would have been Fitzgerald's 104th birthday. She rose to the top from 64 submissions.
"It feels amazing to represent Ella and continue her legacy. I hope to inspire other young singers as well," says Wijnands.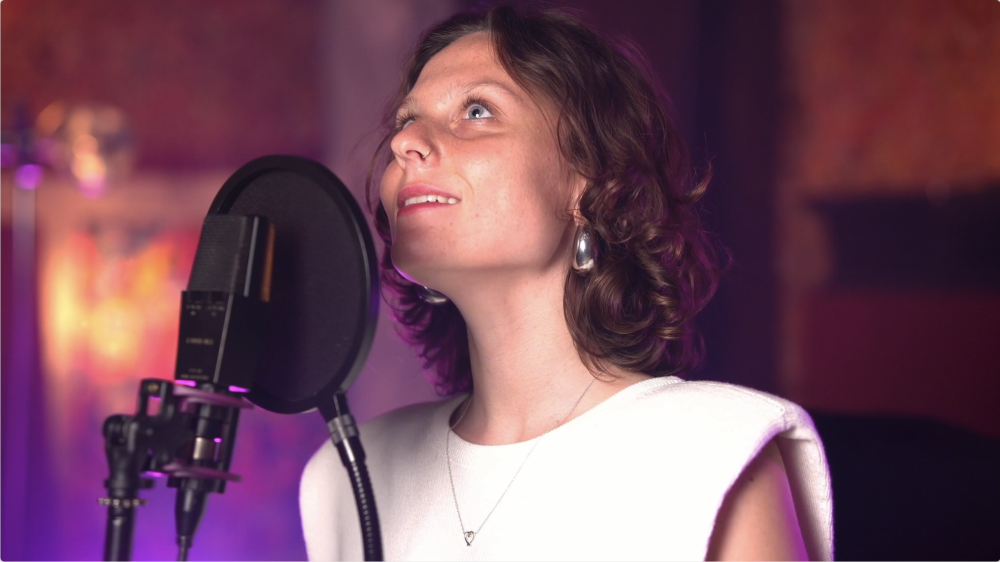 The Kansas City, MO native has toured the world, but most recently she's turned to a new project closer to home, as she focused on her discovery of painting during the pandemic. You'll Never Walk Alone is a musical album with an interdisciplinary approach—it will include a complementary journal featuring her creative process through sketches, words, and lyrics. The hope is to create something unique that honors all art forms.
Wijnands draws inspiration from her father, an internationally known master of stride piano, and from her mother, an art historian who "exposed me to a whole world of creativity that enhanced my love for storytelling," she writes. "My father exposed me to music. My mother exposed me to the world in a way that made me want to capture it in music."
Feeling lost without the ability to perform during the pandemic, she found refuge in painting and its inherent freedom at her mother's suggestion. "I loved it because in contrast to singing, I didn't feel as vulnerable when expressing myself. I wasn't going to be judged or forced to do ANYTHING while painting," she writes. "There were no rules I had to follow—no chordal structure, no melody, nothing. It was purely self-expression."
Wijnands has found that painting has influenced her singing in turn. "When I began painting, I discovered that it unlocked more liberating and improvisational impulses in my singing."
She dedicates her You'll Never Walk Alone project to her mother, and to all artists struggling during the pandemic. "Artists who have trouble expressing themselves, lack confidence or motivation to keep going, don't have the means or enough support to pursue their dreams, or to those who feel completely lost and discouraged in an unstable world. You'll Never Walk Alone is for everyone. I hope that this song encourages people to pursue what they love."
---
Read more about Wijnands' project here.