Stormwater Management Infrastructure Upgrades & Habitat Restoration Project
Improving our ability to better manage runoff of rainwater and melting snow from our streets, lawns, and fields, while improving overall water quality around the campus and also restoring the surround habitat
Project Overview
Building upon the recently completed Bioswale project at the west end of the West 1 parking lot, this project addressed updates to an existing storm water detention area located across the West Loop Road.
The project helps us retain stormwater released into our nearby streams, which in turn helps prevent flooding of the communities downstream of the campus.  Additionally, the project restored the surround habitat, which had many invasive trees and plant species in the area.  The restoration work included adding planting native species.
---
Agency:  State University Construction Fund
Design:  MJ Engineering & Land Surveying, P.C.
Contractor:  R. Pugni & Sons, Inc.
Budget:  $1.5M
---
Project Photos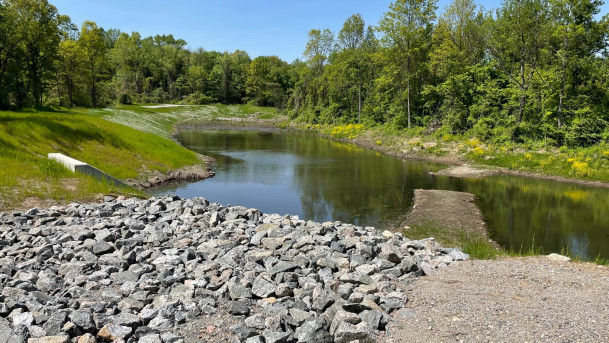 View of new detention pond looking northeast.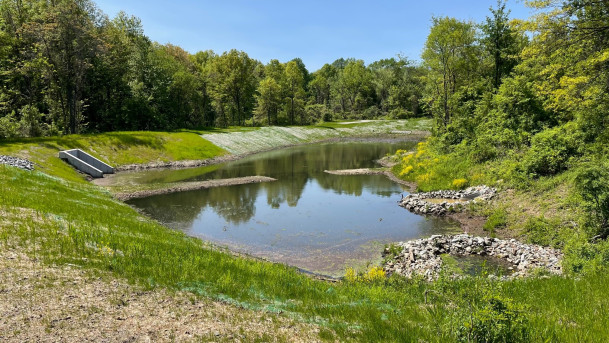 View of new enlarged detention pond.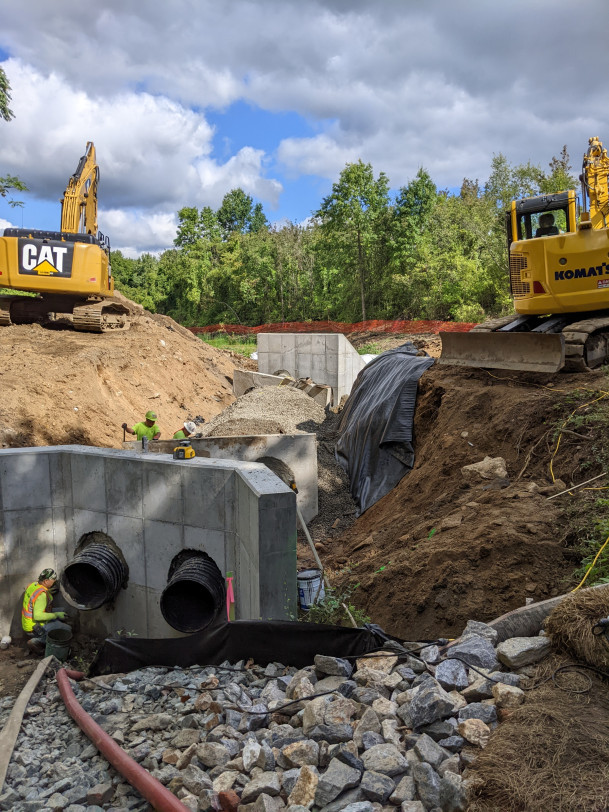 View of new detention pond under construction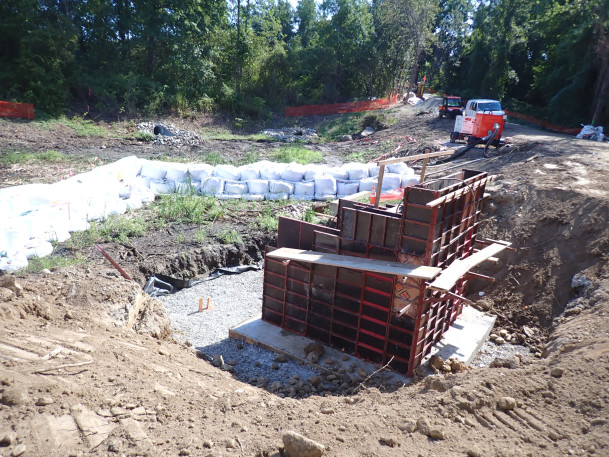 View of new headwall being installed.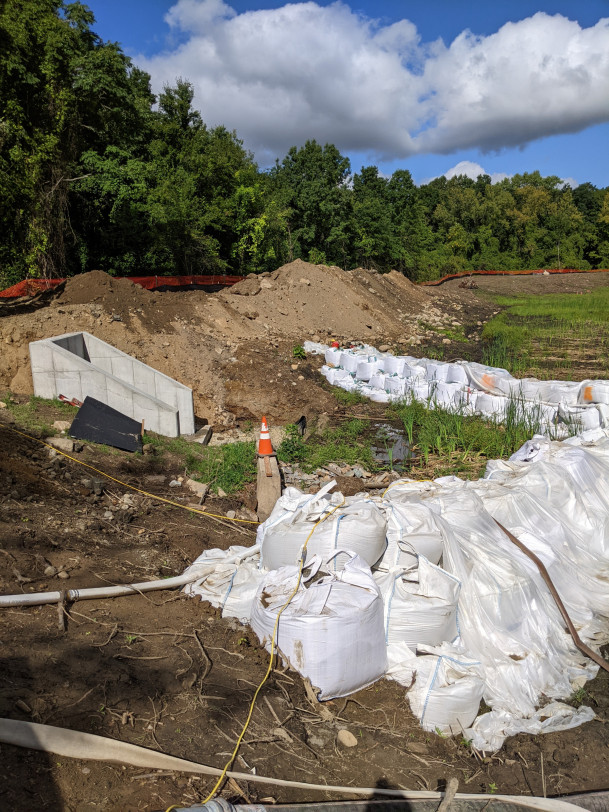 View of temporary protection as new headwall is constructed.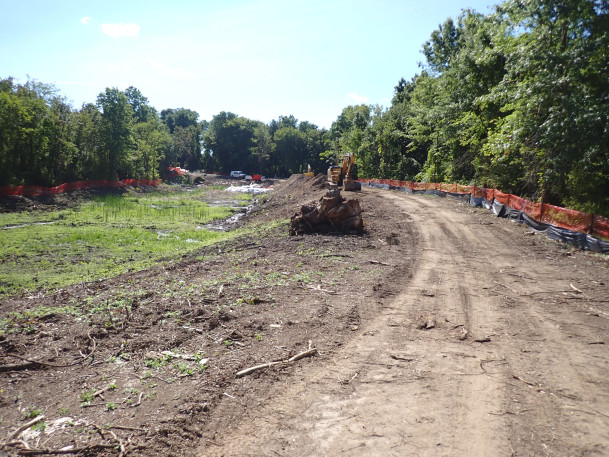 View of contractor clearing area for new enlarged detention pond.