Bookstore Roof Replacement
Old leaking roof to be replaced with new built up roofing system, new drains, and parapet repairs.
Project Update as of February 10, 2020
Construction is complete.  The new roof has been installed and the contractor is taking care of a few punch list items.
Project Overview
Built in the early 1970's, the campus bookstore building is a low single story structure that sits between the Library and the new Center for Media, Film, and Theater building (CMFT), in the center of the Main Plaza.  The Bookstore itself takes up just over half of the building with the remain area being used for retail space (currently the future home for Einstein Bros. Bagels) and a breezeway allowing access to the new CMFT building and to the concourse level below the plaza. 
The existing Bookstore roof has exceeded its useful life, suffers from numerous leaks, and is exposing the interior of the building to further damage and deterioration.  Sections of the roof were recently modified as part of the new CMFT project, so now is the ideal time to make these repairs.
The project will replace the existing single-ply roofing system with a new built up roofing system, making future repairs easier, and will have a white finish, helping to reflect heat, adding to the energy efficiency of the overall building.
---
Timeline:  Punchlist
Lead Agency:  Campus-Let
Design:  FXCollaborative Architects, LLP
Contractor:  Volmar
Budget:  $
---
Project Photos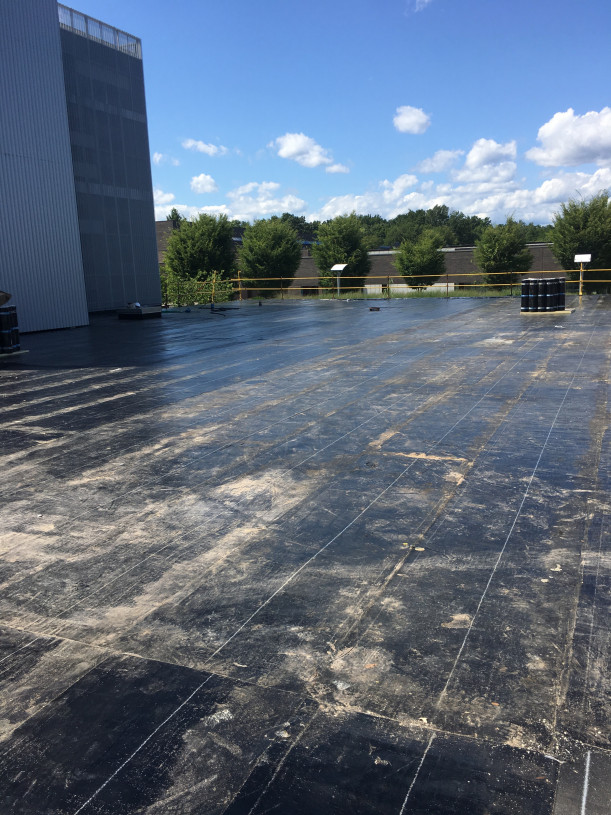 View of Bookstore roof under construction.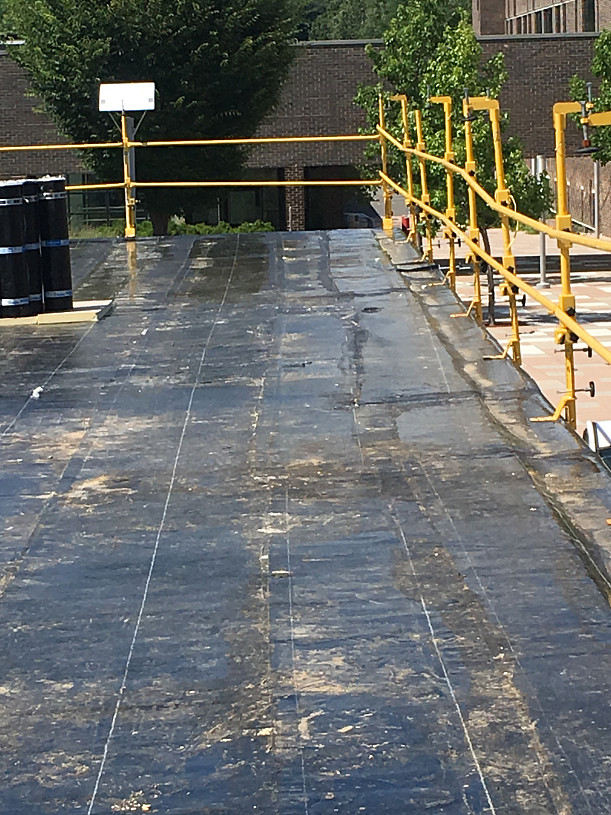 View of Bookstore roof under construction looking north.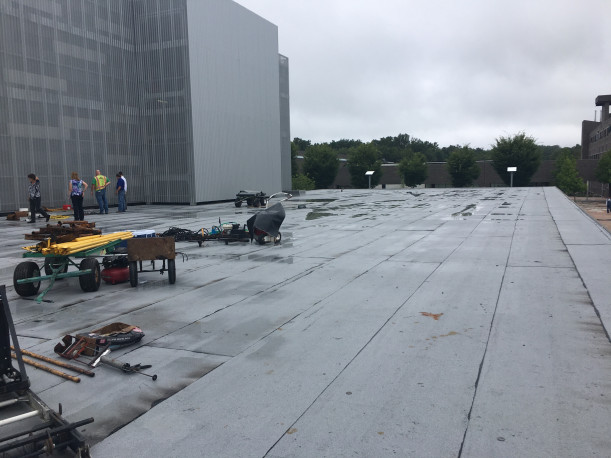 View of Bookstore roof nearing completion.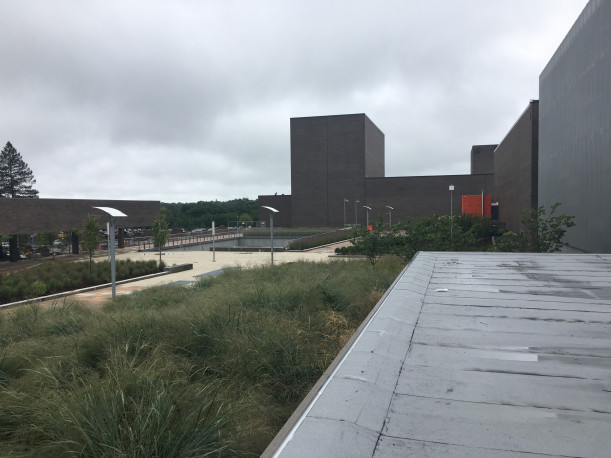 View of Bookstore roof looking west.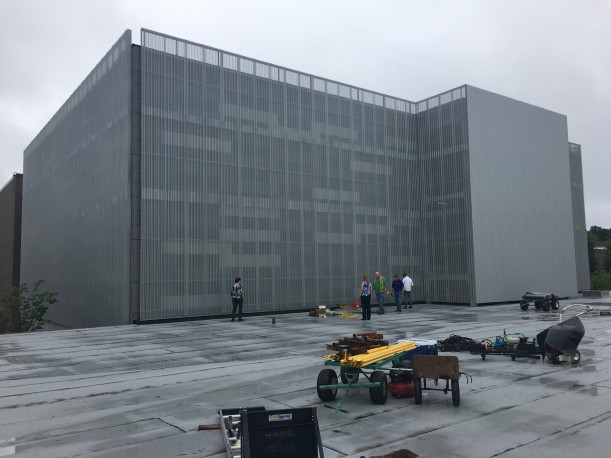 View of Bookstore roof