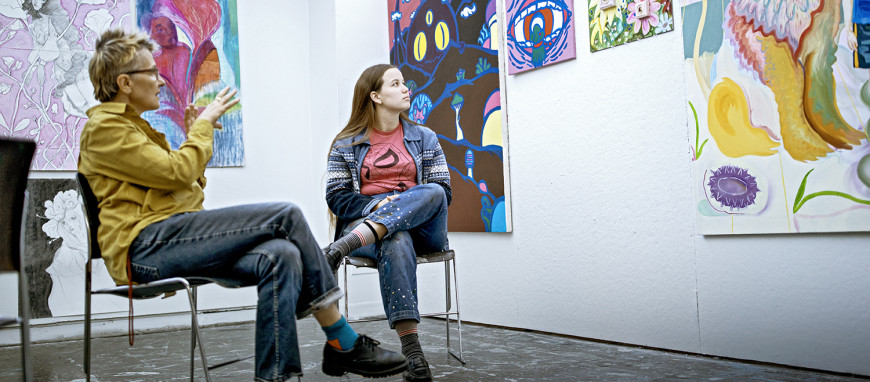 The School of Art+Design will be hosting and participating in portfolio reviews this fall.
One-on-One Portfolio Review with Our Faculty
We would love to meet you and offer portfolio advice.
To request a review, use the appropriate link below to register for a review with one of our faculty members.
How to Prepare a Portfolio Review
Your portfolio should include your best and most recent work, but it can also include works in progress, sketchbooks, and first drafts.
Before the session, practice explaining how you develop your ideas, articulating where you want to go with those ideas, and sharing the process of arriving at the completed work.
We encourage you to ask questions and take this opportunity to learn about the process of applying to an art program.
Ready to Apply to Purchase?
Express Portfolio Decision Day
Sign up to attend Express Portfolio Decision Day, an online instant decision day for high school seniors and transfer students.
If you want to attend the Express Portfolio Decision Day, you must first submit your application for admission to the School of Art+Design, and you also need to register in order to attend.
This event provides students applying to the School of Art+Design an opportunity to show their work to faculty and, in many cases, receive an expedited admissions decision.
Check back in the fall for the current semester's dates.