For 27 years the Visual Arts Institute has provided art-making experiences in techniques and materials in a variety of disciplines to help students develop their portfolios!
Grades 10-12

Location: Visual Arts Bldg., Room 1018

This four-week precollege program offers a unique opportunity for students who have completed their freshman year of high school to work with practicing artists in a variety of media at Purchase College.

Led by a team of accomplished instructors, the Visual Arts Institute is a series of focused workshops designed to provide experience in technique and materials in a variety of disciplines.

This program is held in the college's Visual Arts Building—160,000 square feet of art-making opportunity. Our Visual Arts Building is one of the largest facilities of its kind in the Northeast, providing students with superb studio environments, as well as state-of-the-art software and hardware specifically geared to the demands of professional design and art making.

All art materials are included; both new and returning students are welcome.
Each day, students attend master workshops and electives.
Master Workshops*

Observational Drawing and Painting: Become familiar with the materials, techniques and methods of drawing and painting. Sharpen perceptual skills and critical judgement while building towards a portfolio of work that reflects your personal voice. 
Sculpture: Explore the process of creating art in three dimensions using wood, plastic, metal, clay/ceramics, and found materials. You will use basic woodworking power tools and will create a mold and cast multiples.



Typical Day

Each day will begin with Student sign in and end with student sign out
Students will be divided into two groups that rotate Master classes daily.
The first part of each session includes warm up exercises and demos.
A Studio Work Session will follow – each day will build upon the previous day's materials and techniques to gradually explore a variety of artistic media.
There will be a 45-minute lunch break

 

After lunch, participants will go their electives of choice:
Electives*

Figure Drawing: Examine the human figure, analyzing the figure's form and structure through the use of a variety of media, including charcoal, ink, conté crayon, and color. Male and female nude models are used for this workshop.
Ceramics: Use clay as a sculptural medium and learn various techniques including slab building, modeling, and some mold making for clay.
Printmaking (Monoprinting and Artist's Book Workshop): Examine a variety of methods for creating monoprints and several book structures.
Creating Comic Books and Graphic Novels: Learn the story, visual storytelling and drawing techniques used in comics, storyboards, film/video, and video games. Create your own compelling comic books and graphic novels.
*descriptions and electives subject to change
The Institute culminates with an exhibition of student work for family members and invited guests.
July 15–August 9
Monday–Friday, 9:30 a.m.–3:30 p.m.
$2,300 for the first registration
$2,070 for the second registration in the family, Purchase College employees and alumni, and early registrations (received by May 10, 2019)
Select a first and second choice of electives on the registration form. Registration for electives is on a first-come, first served basis, so register early!
For a well-rounded summer, combine with Songwriting Workshop. Discounts for enrolling in multiple programs.
Interested in Undergraduate Fine Arts Programs at Purchase College?
Check out the BFA programs in painting and drawing, sculpture, interdisciplinary visual arts, graphic design, and printmaking in the School of Art+Design.
About the Instructors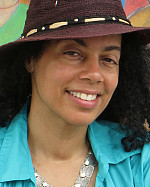 Tova Snyder (lead instructor - drawing/painting/figure drawing instructor) received her BA in painting from Yale University and her MFA in painting from Tyler School of Art, Temple University and Temple Abroad in Rome. She received the Arts Award from ArtsWestchester for her outstanding achievement, leadership and vision as an educator. Her work as a painter and muralist has attracted attention nationally and internationally. Completed projects in the New York area include an MTA permanent glass installation at the Harrison Metro North train station and a series of 14 exterior murals covering over 4,000 square feet, commissioned by the City of New York in the Bronx, NY.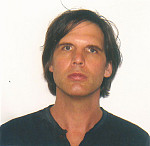 Greg Wharmby (sculpture instructor) studied sculpture, painting, drawing, and printmaking at The School at The Art Institute of Chicago, Lyme Academy, and The Art Institute of Boston. Greg also studied Renaissance architecture in Prato, Italy. His recent thesis exhibition consisted of nine sculptures made form found objects and experimental materials. Next fall, Greg will participate in collaborative study between MA students and the Neuberger Museum as part of the new Museology/Curatorial program at Purchase.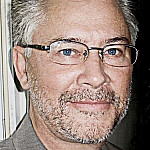 Carl Potts (Creating Comic Books and Graphic Novels elective instructor) Carl is an instructor at the School of Visual Arts in New York City and served on the editorial staff of Marvel Comics for 13 years. As executive editor, he was in charge of one third of the company's publications. In 1994, he became editor-in-chief of two publishing divisions, including Epic, Marvel's line of creator-owned titles. During the height of its publishing success, most of the X-Men titles were produced by talent Carl discovered and mentored, including Jim Lee, Whilce Portacio, Scott Williams, and Larry Stroman. Carl is the author of The DC Comics Guide to Creating Comics: Inside the Art of Visual Storytelling.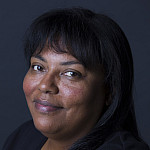 Jennifer Jones (printmaking instructor)  is an artist, activist and teacher. Her multimedia practice includes performance, photography, printmaking, participatory and computer art. She is a Civic Practice Seminar Fellow at the Metropolitan Museum of Art and a Create Change Fellow with the Laundromat Project. She obtained a B.S. in Studio Art and Art History from Stony Brook University and she is completing her MFA in Visual Art and her M.A. in Art History and Criticism from Purchase College. She works as a teaching artist in New York City's Public Schools. She also teaches an Intro to Printmaking class at Purchase College.