Mary Edwards Memorial Lecture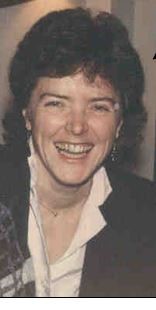 Professor Mary Edwards was a founding member of the Purchase College political science program and was instrumental in developing the women's studies program and the college's Children's Center.  Following her death in 1994, at the age of 48, her family and friends created an endowment to fund an annual lecture in women's studies to honor Professor Edwards' commitment to her students and to the elimination of social and political inequality.
Below are lectures funded by this endowment:
2021- Dána-Ain Davis- Black Girl in Triptych: Storying Black Life and Research. Davis is a former Purchase faculty member who has spent decades as an activist researcher and creative practitioner. Davis is also a writer of fiction and poetry, practices to which she has recently returned. Her lecture weaves these experiences together, offering a portrait of Black life, work, and art.
2019- Georgina Leo Melody. Mother Georgina Leo Melody is a dancer, model, and teacher. She is the founder of The House of Melody, the first German voguing House, as well as Berlin Voguing Out, an organization that focuses on Voguing in Germany.
2018- Elle Perez- Regarding the Spaces Between. Perez teaches photography at Harvard School of Design and serves as the dean at Skowhegan School of Painting and Sculpture.
2017- Adotei Akwei- Breaking the Glass Ceiling and Human Rights in Sub-Saharan Africa: The Critical Challenge of Women's Rights. Adotei Akwei is managing director of government relations for Amnesty International USA. He is also a political science alumnus of Purchase College.
 2016- Manohla Dargis- Reflections on a Life in Film Criticism. Manohla Dargis ('85), an alumna of the literature program at Purchase, is an award-winning film critic and the 2015-16 Roy and Shirley Durst Distinguished Chair in Literature. She discussed her experiences as a woman in the field of film criticism.
 2015 - Dr. Rebecca Jordan-Young- How to be Smarter about Researching Sex, Gender, and the Brain.   Dr. Jordan Young is associate professor for distinguished scholars at Barnard College and chair of women's, gender, and sexuality studies, and author of Brain Storm: The Flaws in the Science of Sex Differences.
 2014 - Edward Stein - Recognizing Same-Sex Relationships: Past, Present, & Future . Edward Stein is vice dean, professor of law, and director of the Gertrud Mainzer Program in Family Law, Policy, and Bioethics Program, Cardozo School of Law. 
 2013 - Nina Straus- Post-Feminist & Paradoxes.  Nina Straus, professor emerita of literature at Purchase College, examined notions of history, sexuality, race, and class from the moment of second-wave feminism to the present.
 2012 - Marjorie Miller- Telling Stories of Liberation: When Liberation Means Different Things, or, Am I Liberated? Purchase professor emerita Marjorie Miller's lecture looked at women's liberation from the multiple vantage points of the U.S. and Asia. With her expertise in philosophy, gender studies, and Asian studies, she examined what it means to be "liberated" around the world. 
2011 - Kim Christensen-  He-cession/She-cession: The Financial Crisis and its Impact on American Women.  Purchase associate professor emerita Kim Christensen was the Joanne Woodward Chair in Public Policy at Sarah Lawrence College. She currently teaches economics and labor studies and supervises student internships in NYC unions and nonprofits. 
 2010 - Monica J. Casper-  On Babies, Bodies, and Pregnant Women: What's Wrong with Maternal/Infant Health. Monica Casper is a professor at the University of Arizona. She is also currently associate dean for academic affairs and inclusion in the College of Social and Behavioral Sciences, and author of the Making of the Unborn Patient: A Social Anatomy of Fetal Surgery.