Art has the unique power to inform, inspire, challenge, and mystify. It is the human experience made visible. See for yourself.
The art history program at Purchase College provides a unique experience in the examination of visual art and culture through an abundance of course offerings spanning a vast range of periods and geographies; exceptional local resources; and a strong emphasis on research and writing skills. Grounded in the sensitive analysis of images, objects, and critical texts, the art history faculty's approaches to the field create a deeper sense of art's historical and cultural significance.
Purchase's prime location and proximity to New York City allows students to benefit from incomparable opportunities, such as frequent visits to museums and galleries, that provide unique insights into potential careers. Even closer, and perhaps even more advantageous, the art history program is only steps away from the Neuberger Museum of Art, which is conveniently located on campus. Originated by Roy R. Neuberger's donation of 108 works in 1974, the museum's impressive collection now exceeds 6,000 pieces. The combination of museums, galleries, and cultural institutions—both on campus and nearby—presents an array of lectures, exhibitions, and internships right at students' fingertips.
<div class="student-profile-card" style="background-image:url('/live/image/gid/20/width/400/height/265/crop/1/src_region/0,0,1125,1287/24605_oliver.rev.1691761251.jpg')"><a class="link" href="/live/profiles/6358-"></a><div class="text"><h2 class="title">Oliver Jones</h2><span class="subtitle">Art History, Class of 2024</span></div></div>
---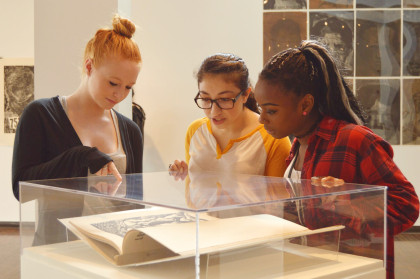 Students in Art History class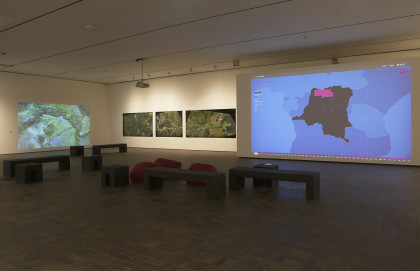 Landed: Surveying New Geographies Installation at the Neuberger Museum of Art