The Purchase College Food Support Network aims to alleviate food insecurity, combat food waste, and promote sustainable food systems among our campus community by providing resources to those in need and enhance public awareness through education and advocacy.  
Location
The Food Pantry is located through the Learning Center, which is on the lower level of the Library. It can be accessed through the last room on the left in the Learning Center suite.
How It Works
Students will be asked to show their ID upon entering the Food Pantry to verify student status only. Otherwise, use of the pantry is anonymous and confidential.
Spring 2023 Hours
Mondays: 12:00 - 5:00 PM
Tuesdays: 2:00 – 6:00 PM
Wednesdays: 12:00 – 5:00 PM
Thursdays: 12:00 - 4:30 PM
Fridays: 12:00 - 4:00 PM

Also open by appointment. Email Lizz Elvira.
What We Do
The Campus Pantry distributes good quality and nutritious emergency food to Purchase College students. It also works to raise awareness around hunger issues, especially as experienced by low-income college students, and encourages student engagement to foster a sense of community and service to peers on campus.
Follow us on our Instagram for updates and new deliveries of food and items to the pantry!
Objectives
Creating a safe space to distribute good quality and nutritious emergency food to current Purchase College students.
Creating and promoting a space on campus dedicated to food donation collection.
Collecting good quality and nutritious food items (donations) that may otherwise go to waste to enhance sustainability initiatives on campus.
Encouraging student engagement to foster a sense of community, volunteerism, and service to peers on campus.
The Facts
According to studentsagainsthunger.org, a combined 48% of students surveyed report low or very low food security.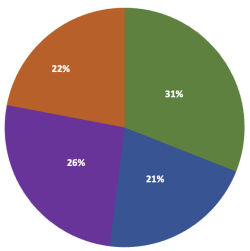 22% Very low food security 
26% Low food security
21% Marginal food security
31% High food security
Furthermore, these percentages of students altered their eating habits because they did not have enough money for food:
44% cut the size of your meals or skip meals 
15% lost weight 
20% did not eat for a whole day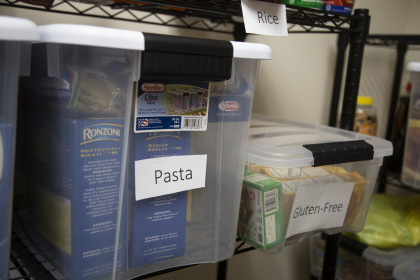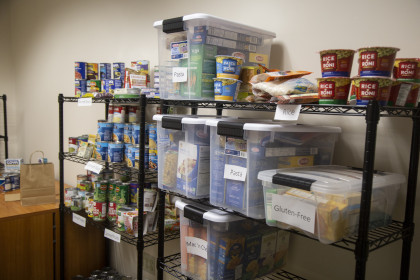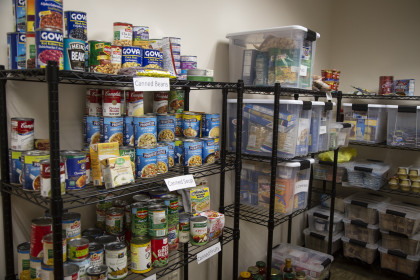 Mobile Food Pantry
Once a month, a Mobile Pantry will visit campus.  The new Mobile Food Pantry will bring fresh protein, dairy, produce, and grains directly to campus to assist all members of the campus community.  An estimated 4,000–5,000 pounds of food will be available at the Mobile Food Pantry! 
Mobile Pantry Dates for 22-23 Academic Year
Mobile pantries take place one Wednesday a month from 1:00-2:00pm at the Fort Awesome parking lot, next to Starbucks. Rain location: Breezeway between Starbucks and the More Store.
September 7, 2022
October 5, 2022
November 2, 2022
December 7, 2022
February 1, 2023
March 1, 2023
April 5, 2023
May 3, 2023
---
Donations Welcome
The food pantry is supported through donations from, and the kindness of, the campus community and other partners.
For donations of non-perishable food items, please contact Lizz Elvira. Donations can be dropped off at  the Multicultural Center in Fort Awesome Monday-Friday, 9am-5pm. 
---
Prefer to Donate Financially?
Visit the Purchase Give website by clicking the button above. Under "I want to support," select "The Make an Impact Food Insecurity Fund." 
---
Food Pantry Request Form