Shilpi Chandra MA '15 Has Solo Curatorial Debut
Shadows opens February 12, 2022 at the Pelham Art Center.
"Shadows is the first exhibition where I had full curatorial responsibility to choose the theme, artists and exhibition design. Each of the eight artists presented in Shadows incorporates the physical and psychological dimensions of shadows – dark versus light. Featuring two-dimensional works, sculpture, digital media, and site specific installation, the selected artworks in Shadows communicate a new way to experience the beauty of shadows," says Shilpi Chandra MA '15 (art history).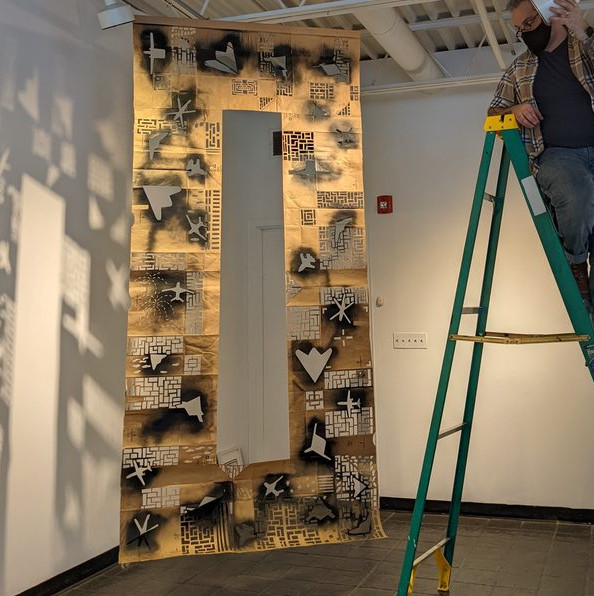 Stencil and spray paint multimedia artwork next to artist on ladder.
Shadows in on view at the Pelham Art Center through March 26, 2022.
Virtual studio visits with artists in the exhibition on Thursdays in March. To register and find more information once the exhibition opens, go to www.sawcc.org.